Maribeth Monroe's Short Hair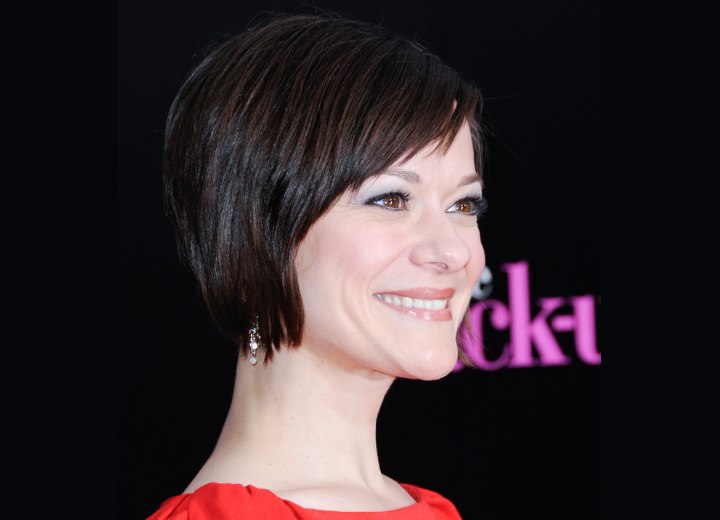 Click to enlarge

Maribeth Monroe was at the Los Angeles premiere of "The Back Up Plan" on April 21, 2010 and her dark brunette hair really sparkled under those lights with her rose coral dress. Her short hair was designed quite fashionable as the neck was edged around the nape and came to the sides covering the ears. The bangs were clipped into classy shorter layers that were placed smoothly over to the one side.

With her hair being so short it gave room for her delicate dropped earrings to be revealed. Talk about neat and sexy at the same time! Her hairstyle is an easy style once you get the haircut, because all you have to do is apply a good styling lotion and blow dry and if your hair doesn't lie straight enough, the flat iron will do the rest. There are those who prefer a good amount of smoothing crème and gloss afterwards.

We look our best when our makeup is applied cleverly and not over done. Meredith is wearing a light foundation with a light pink glaze over her cheeks. Her eyes are lightly arched and she is wearing eyeliner, lashes and a smoky eye shadow. Her shiny pink lip tint is a good match with her dress.