McKenzie Westmore's Hairstyle

Soap opera star McKenzie Westmore went treasure hunting at the W Magazine Hollywood Yard Sale on September 20th, 2003 and looked like quite the find herself. Dressed in a crisp striped blouse with a head full of golden volume she could not complain about a lack of attention.

Here is how to create this look for you. The basis is a short layered cut tapering from an upper ear length crown to the back covering half of the neck. After partitioning the hair to one side and kneading in some mousse, blow dry upward over a small round brush to get the uplifting wispy effect. For a casual effect grab a thick strand in front on the stronger side and clamp it in place with a small hair accessory.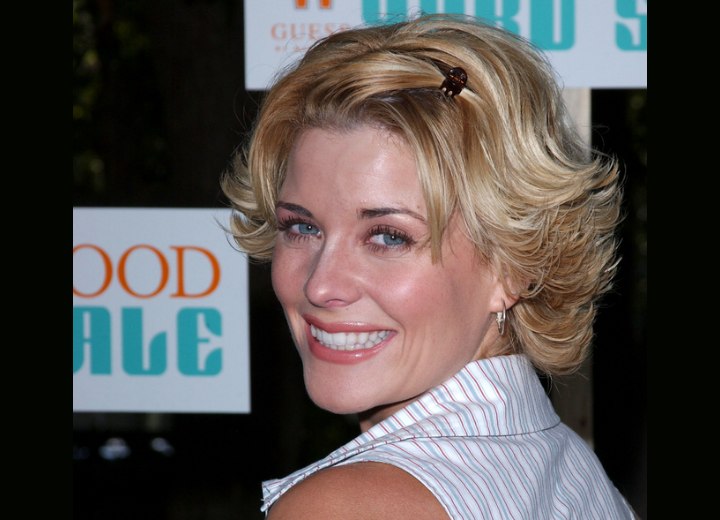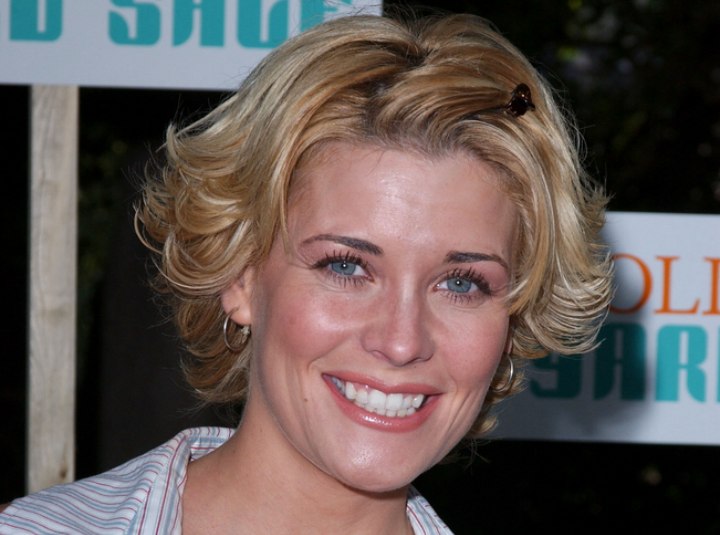 More McKenzie Westmore Hairstyles