Mary Lynn Rajskub's Hair

The talented star of the TV series "24", Mary Lynn Rajskub, was wrapped in a summerly turquoise dress at the Creative Arts Awards on August 19th, 2006 in Los Angeles. Her hair had it all - it was layered, tapered and textured. A great look for medium to long hair with much versatility and fairly easy maintenance. It works especially with round and square faces.

Here is one way to style this cut: Apply smoothing lotion to damp hair, then gently blow dry using a thick round brush and working the hair from underneath for more root volume. Create just a short diagonal part in front and lightly tease the crown before smoothing it back. Shape the ends to large inward curves and finish it all with a mist of gloss.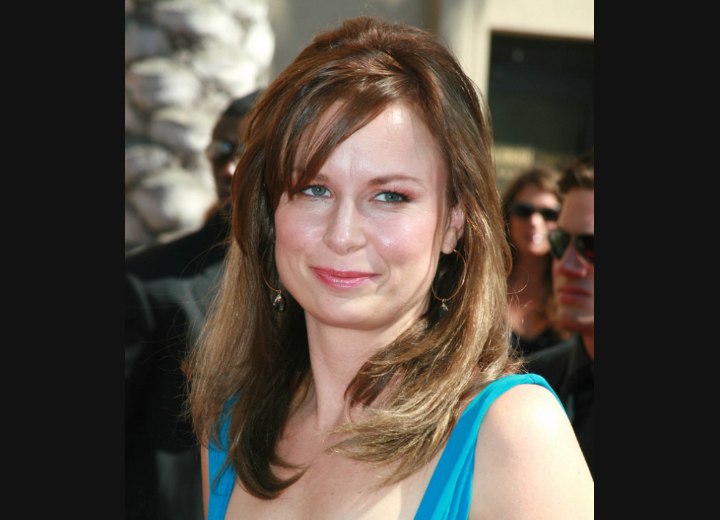 More Mary Lynn Rajskub Hairstyles