Marley Shelton's Long Bob

Seen here at the March 11nd 2011 premiere of "Scream 4", actress Marley Shelton is offering a taste of fun and glamour. Her pale, buttery-blonde locks are styled in a side-parted, razor-cut bob, the ends of which feather and stop at the base of her neck.

The hairstyle frames her apple-cheeked beauty and draws focus to her delicate features. The make-up is subdued with muted pinks and pastel shades, which are complemented by a bold dress.

Her strapless cocktail-mini dress in a jewel-toned sateen finish is asymmetrical in its construction, and shows off all the curves Ms. Shelton has to offer. An amethyst cocktail ring and simple beaded clutch with matching pumps complete the ensemble. The overall look hints at old-school Hollywood with a modern sensibility.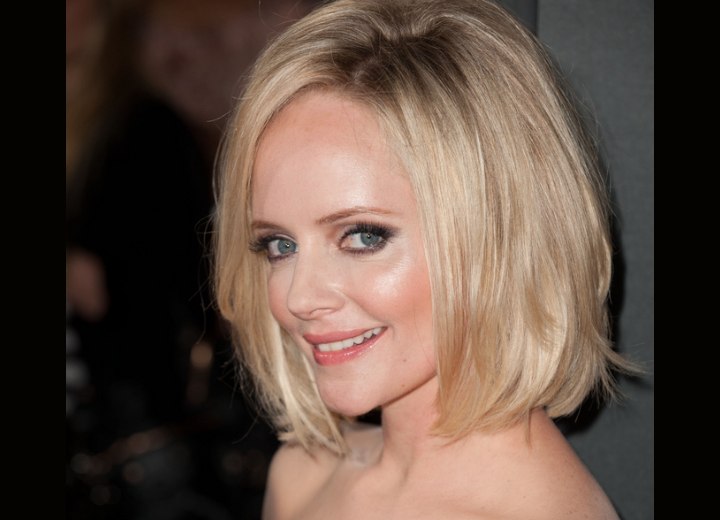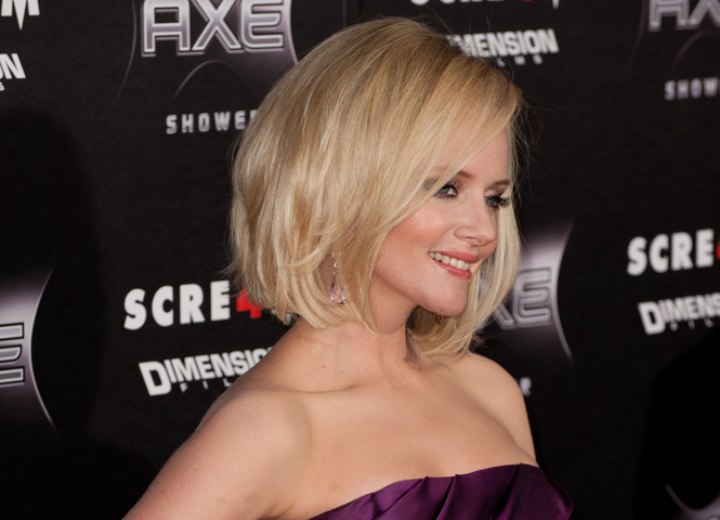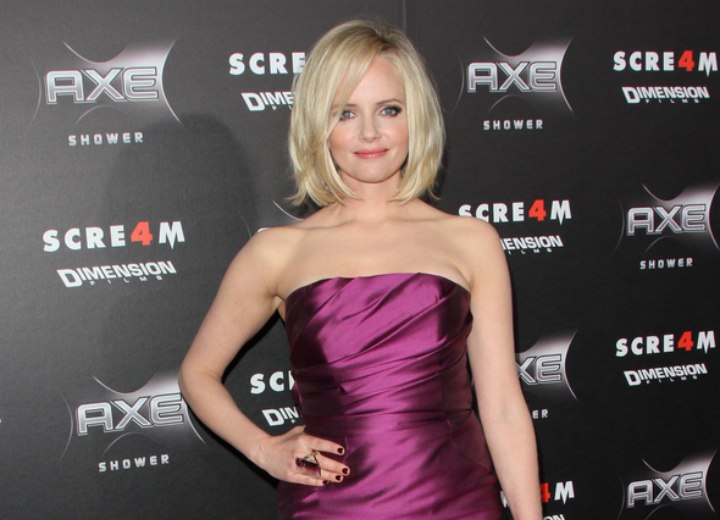 See also:
More Marley Shelton Hairstyles