Maria Menounos' Lightened Hair

Here's Maria Muenos at the BKB Big Knockout Boxing Inaugural Event in Las Vegas on the 16th of August, 2014. Maria's thick naturally dark hair is lightened with an ombré technique, graduating gently from an especially beautiful rich chestnut brown to a striking copper color on the ends of the length of her hair. Some golden blonde pieces are also added, especially around her face and in her fringe, to create movement and texture to the hairstyle.

To do this style at home, apply blow-dry lotion and a heat-protection product to wet hair. Blow-dry the hair 80% dry before securing the hair into six sections, working from the back to the front. Blow-dry the hair relatively straight using a large barrel blow-dry brush. After completion, part the hair in the middle, again secure the hair in six sections, and curl the hair using a medium- or large curling iron to create the curls. Note that Maria's hair is curled away from her face.

After you're done with the curls, throw your head back and forth four times, and gently comb through the curls with your finger-tips. Spray the hair with a shine-spray, and complete the look with a medium-hold hair spray to block out humidity, and protect against wind and other natural elements.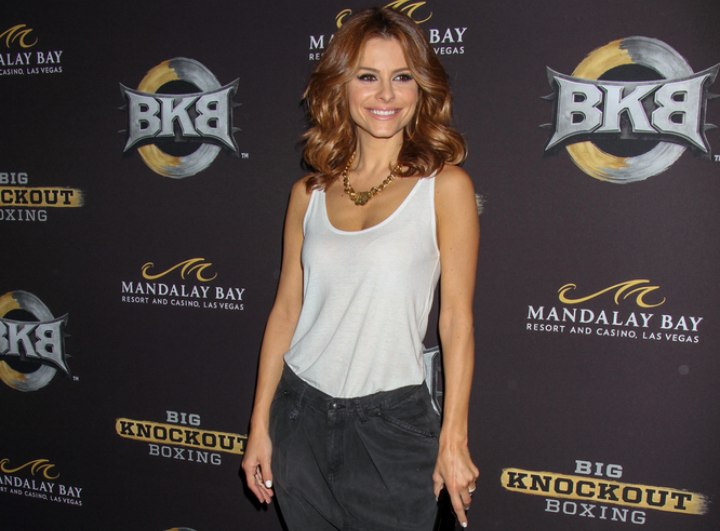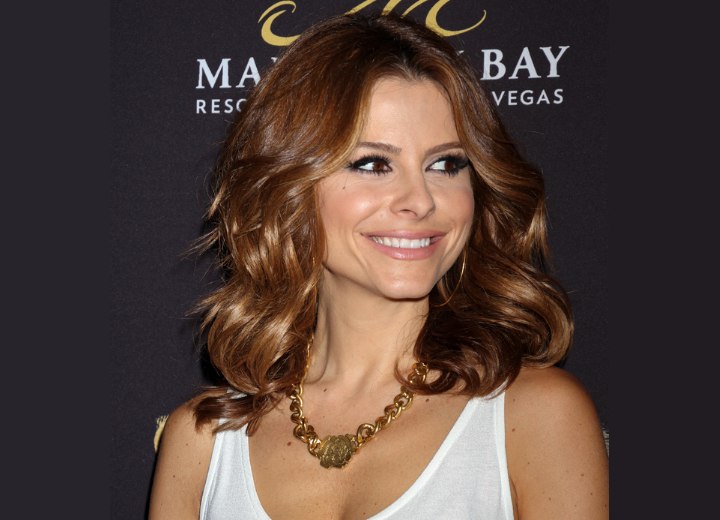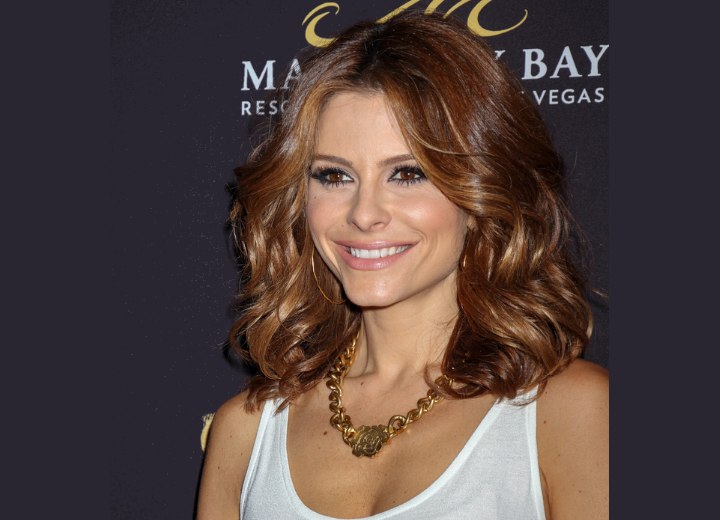 More Maria Menounos hairstyles