Pink Hair Strand

Marcia Gay Harden was at the 18th Annual Hamptons International Film Festival on October 10, 2010 and she wore her hair in a short bob with a side part.

There was one particular feature that stood out with her hairstyle and that was the light pink hair strand that hung along the side of her face. There is a possibility her pink hair could be a hair piece that connects with a small clip or her colorist may have bleached out a small section of her hair and tinted the piece pink. Either way, it is fun to do at any age. Marcia is over 50 on this photo. The rest of her hair has been highlighted with gold and caramel tones.

Marcia wears her makeup in light tones with her eyebrows in a medium thickness and slightly darkened. There is eyeliner and mascara and a flesh toned lip color.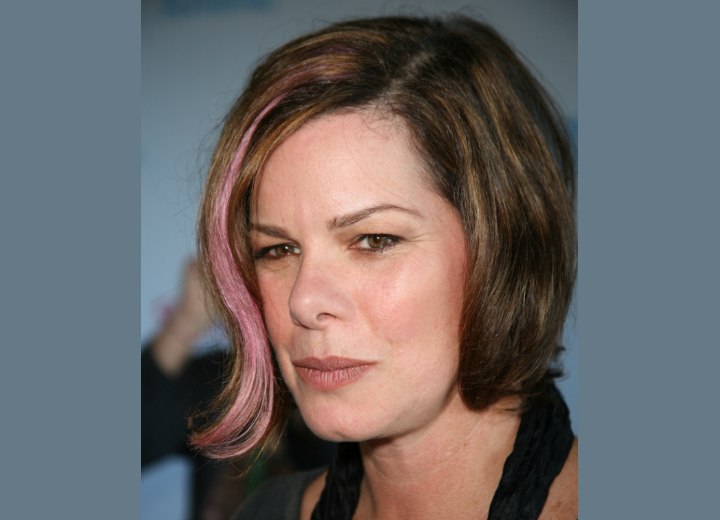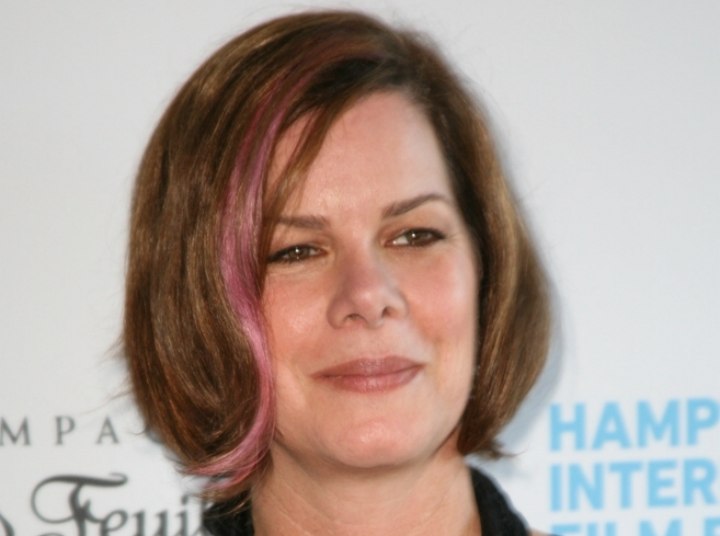 More Marcia Gay Harden Hairstyles