Marcia Cross with Sleek Long Hair

Contrasting colors can create incredible energy and leave lasting expressions. Marcia Cross attended the 59th Primetime Emmy Awards in Los Angeles on September 16, 2007 combining her flaming red hair with huge turquoise earrings.

The warm and cold tones came together in a delightful symphony of color, at the same time enhancing her alabaster skin. How to create this look: Have your hair cut over the shoulder line, with textured ends and a slight tapering in front to form an angled corner. Blow dry over a flat brush and use a flat iron to make it ultra straight. Smoothing serum is a must.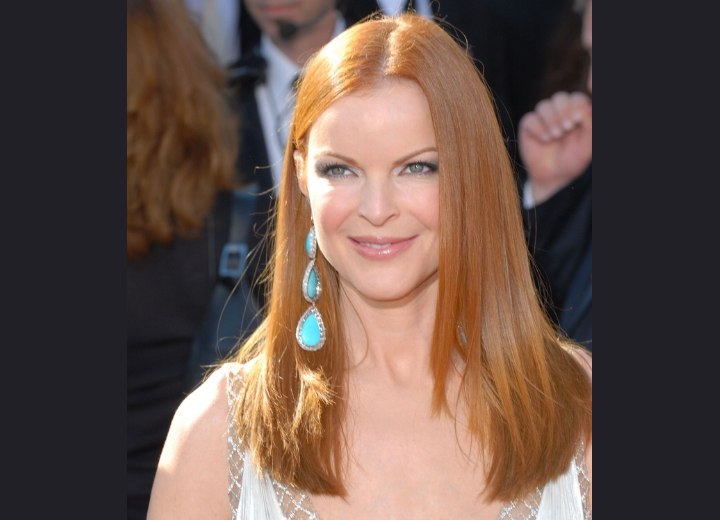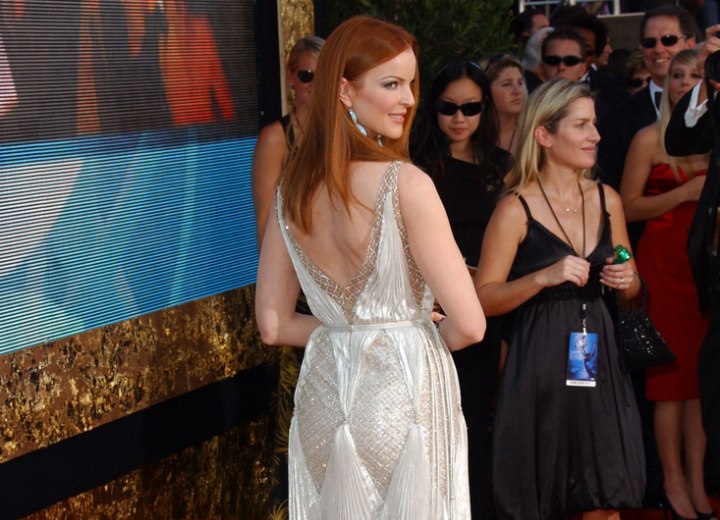 More Marcia Cross Hairstyles