Marcia Cross's Long Red Hair

Yes, it can get chilly in Southern California. Marcia Cross was all bundled up when she visited The Trevor Project's 8th Annual Cracked Xmas Benefit on December 4th, 2005 in Los Angeles.

The neutral colors of her coat and scarf let all the attention go to her expressive face, framed by a fiery red mane of hair. If you like this look - here is the how to: after washing and conditioning your hair well, part it high on the side and blow dry over a flat bristly brush to pull it straight. If that is not enough, use a flat iron to sleek it up even more.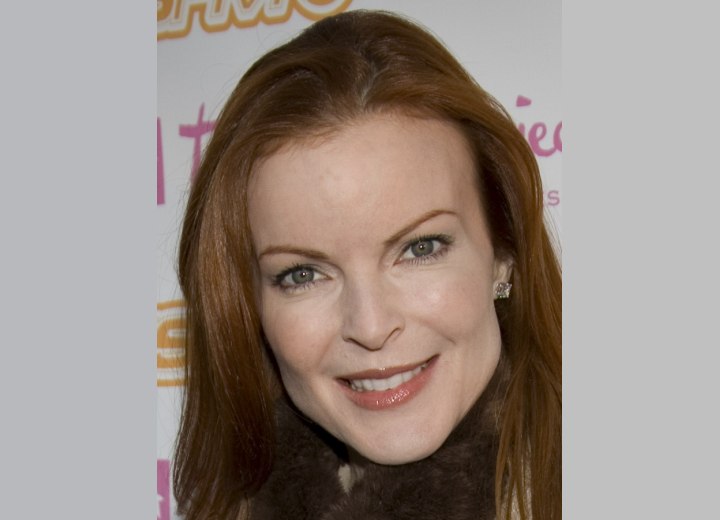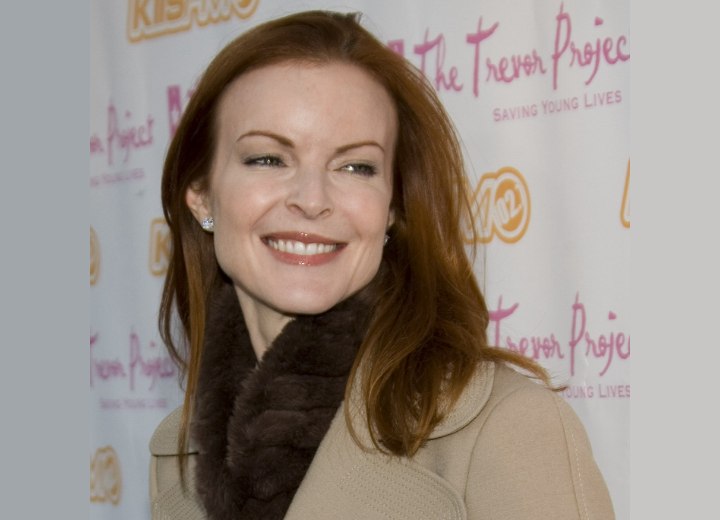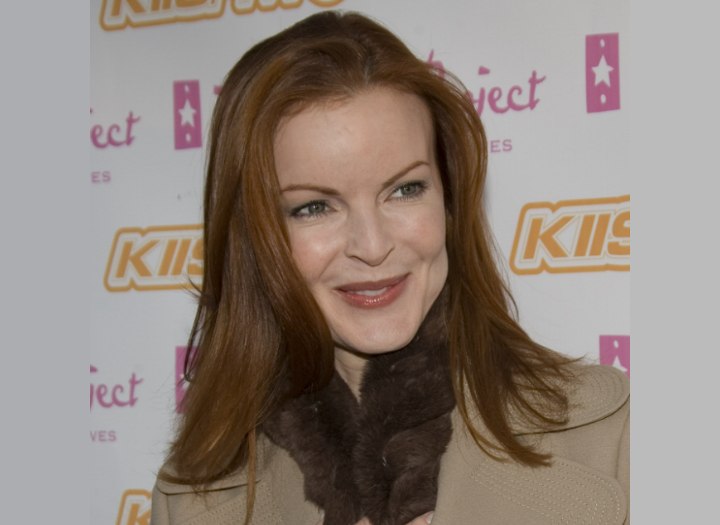 More Marcia Cross Hairstyles