Mandy Moore's Chestnut Hair

Mandy Moore attended the 2010 Stand up to Cancer Benefit on September 10, 2010 and wore her chestnut hair parted in a semi-circle on the top that was brushed in displayed layers was able to temporarily cast out into a small amount of volume on the sides before curving in and upon her neck and then, flowering along her shoulders.

Mandy's haircut is a great example of informality worn with a tee shirt.

Her makeup is light with slightly darkened brows, touch of eye shadow, mascara and eyeliner. There is a transparent gloss for her lip tone. The small earrings and necklace are the ideal touch for her relaxed event.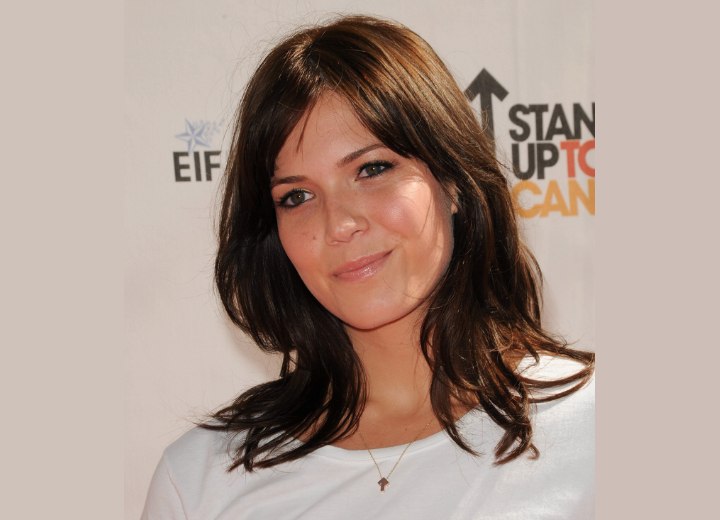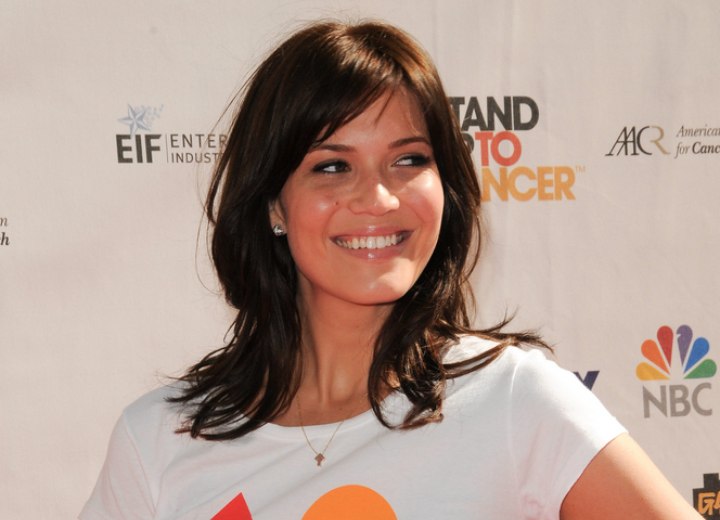 More Mandy Moore Hairstyles