Maggie Gyllenhaal's Short Vintage Hair

Maggie Gyllenhaal was a vintage dream at the Ninth Annual AARP the Magazine`s Movies for Grownups Awards Gala opn February 16th, 2010. Her colorful attire is flirty and fun and the length of her dress keeps the overall look youthful and sexy. Her sweet hairstyle is definitely inspiring and is a throwback to the roaring twenties when short hair ruled the world.

Maggie's chin length bob is cut very blunt with little to zero layers added. The result keeps the hairstyle thick and full. Maggi's hair looks exceptionally thick and full due to the wide waves that were added in to the hairstyle. Round, bouncy curls add fullness around the jaw line and create balance for a heart shaped face. A deep side part helps create interest and is much more flattering for most face shapes.

Gyllenhaal's luscious dark chocolate hair color is to die for! Her hair is exceptionally healthy and it radiates shine. Achieve this look yourself by using a one inch sized curling iron on vertical sections of hair. Use a light serum on strands to protect them from heat before you iron. The serum will add some shine, too. This is a fun and unique hairstyle that is great to pair with a retro ensemble.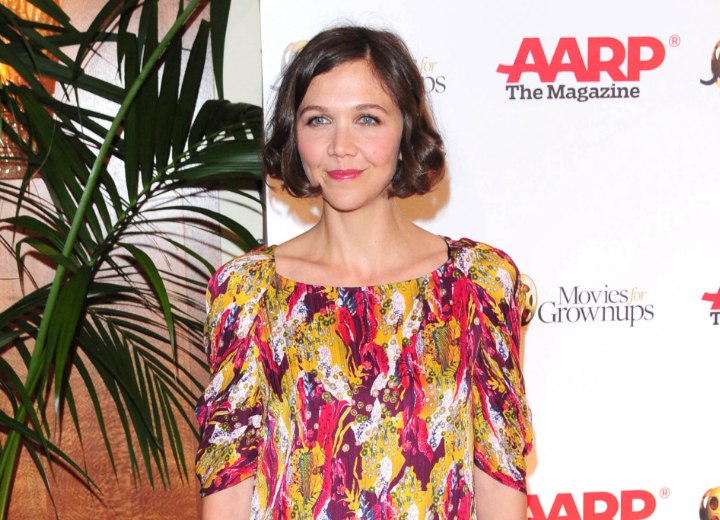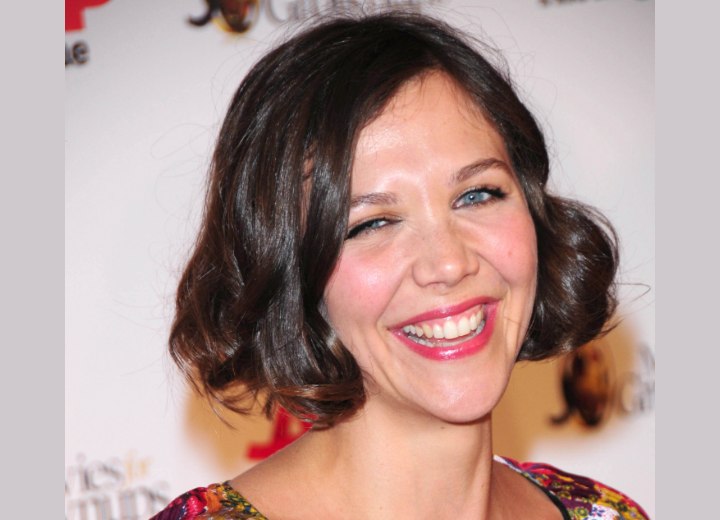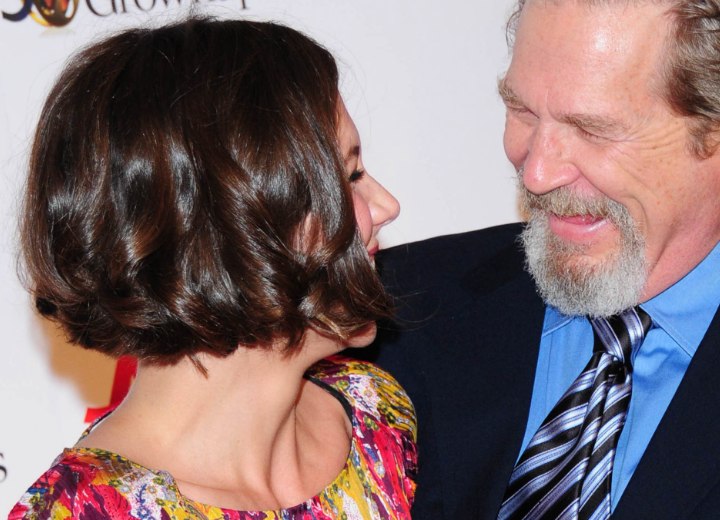 Related Post: More Maggie Gyllenhaal hairstyles
Photos: S. Bukley / Shutterstock