Maggie Gyllenhaal's Short Pixie Haircut

Love, love, love! Maggie Gyllenhaal looks hands-down amazing at the "White House Down" New York City Premiere (June 25th, 2013). Her super short pixie haircut is to die for. Oftentimes women shy away from extremely short haircuts because they think they may look too masculine but Maggie disproves this theory by looking very feminine and every bit of a woman from head to toe.

Dark brown strands are soft and tousled and her natural wavy texture looks fabulous. The bangs are cut short but still give the face a nice framed appearance and the whole cut is very whimsical and soft.

A short pixie haircut like this is awesome for a strapless gown and makes your neck look long and slender. Keeping the perimeter wispy and soft around the ears also helps the look stay young and girly. Maggie pulls off the pixie trend effortlessly and is certainly inspiring others to try the trend as well.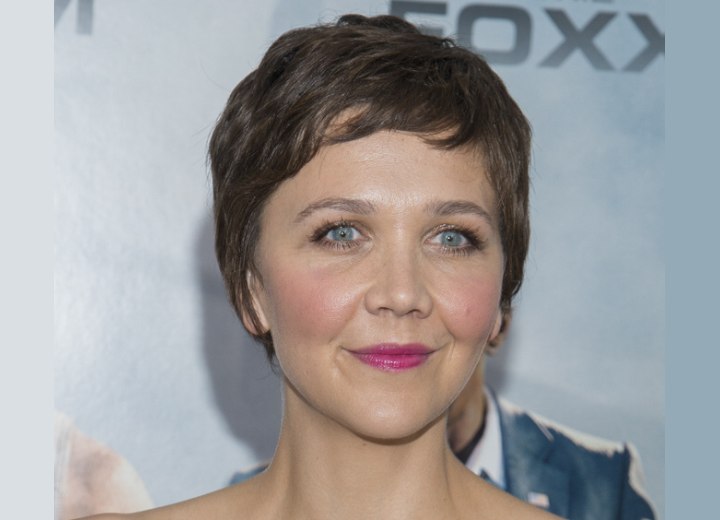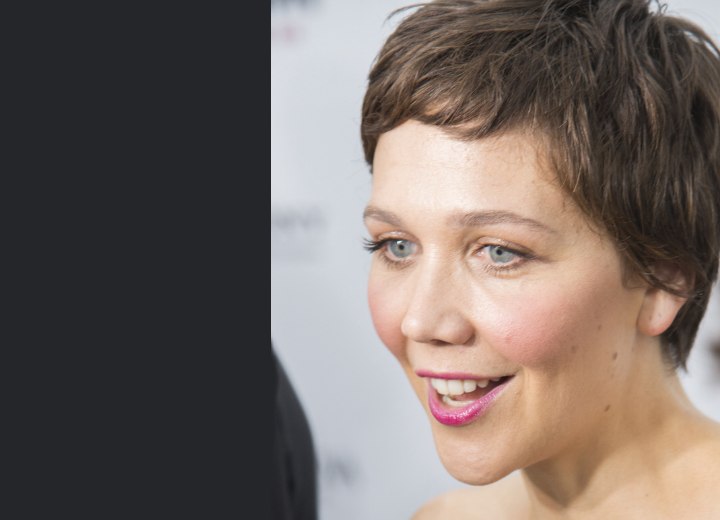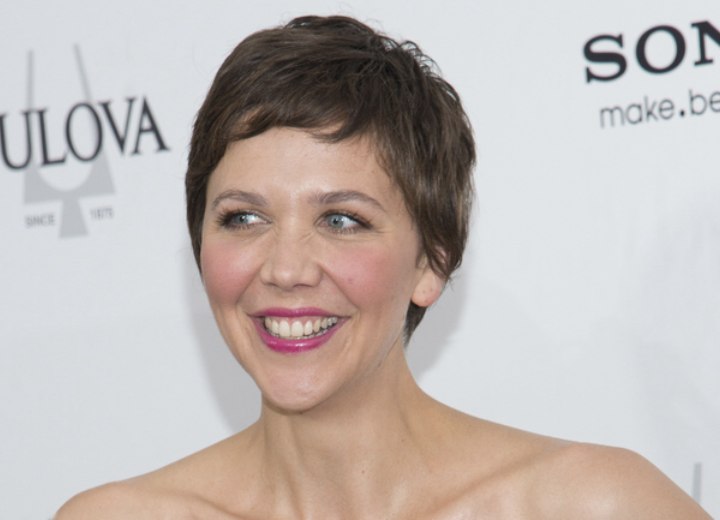 Related Post:
More Maggie Gyllenhaal hairstyles