Loose Laying Curls Hairstyle

Chances are about 99% that Malin Akerman is a naturally dark/medium colored blonde because she is Swedish born. She just keeps it lightened up about one or two levels with a blonde tint. This is a difficult thing to do for our brunette sisters because of all the red involved in the brown hair. They can come up to a lovely light strawberry brown or darker reddish blonde, but nothing like Malin's hair.

It also looks like she keeps it with panels of darker blonde to have a subtle contrast with blonde upon blonde. Her hair is cut in long layers and designed with a loose laying curl upon the ends (September 15th, 2008). A large/jumbo curling iron will accomplish this very look for you. Use a setting spray and spritz with gloss when you are finished. Better still, get a loose perm from your professional.

Malin has a healthy glow that most people strive to have upon the tones of their skin. She sets it off with bits of blush/bronzing, lashes, mascara, eyeliner and a neutral pink lip color. Her dark teal colored dress flatters her hair and eyes. I cannot think of a better color for her to wear.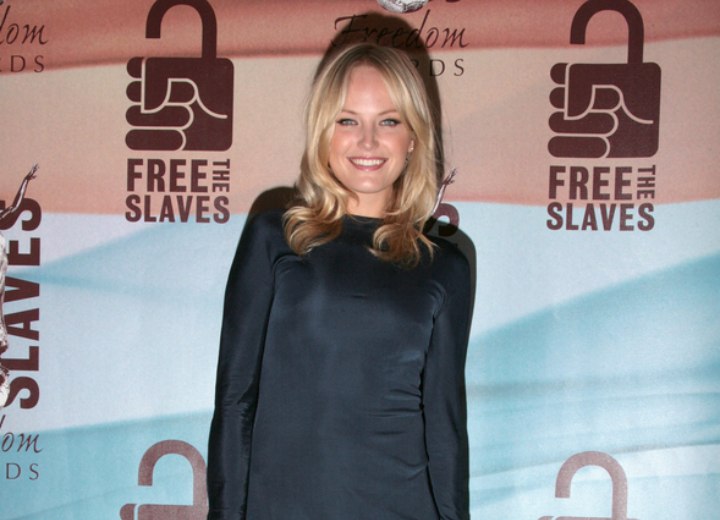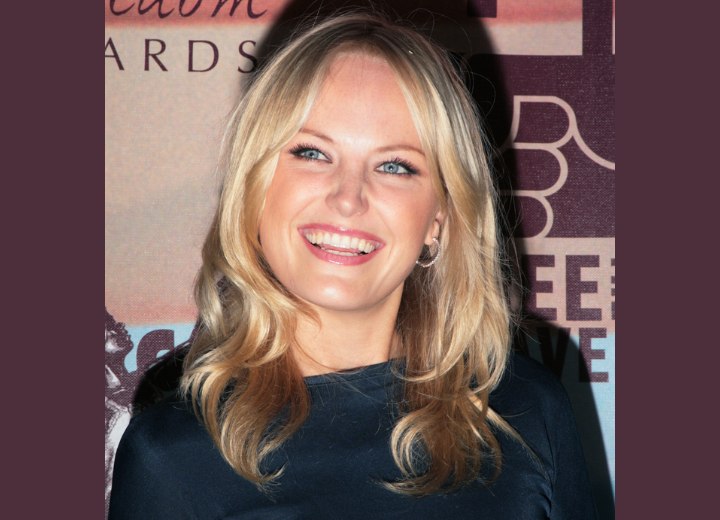 More Malin Akerman Hairstyles