Lori Loughlin with Shorter Hair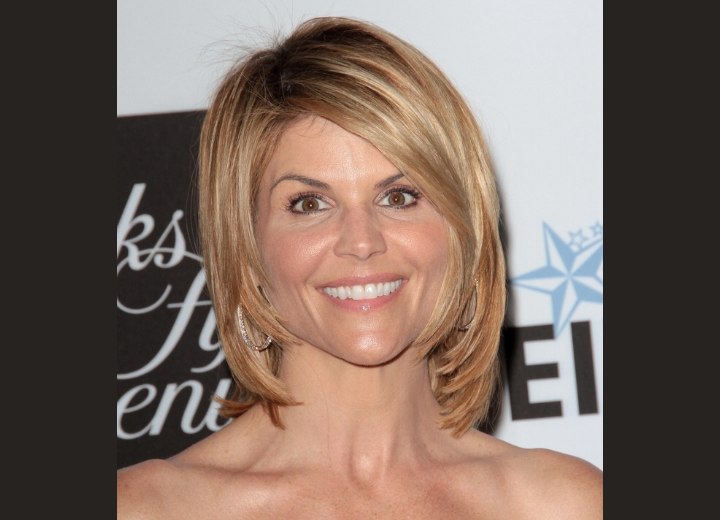 (Scroll down for more photos ↓)

Here we see Lori Loughlin on April 18th 2012 (at the 15th Annual "An Unforgettable Evening" Benefitting EIF's Women's Cancer Research Fund in Beverly Hills) looking sexy and alluring in her mixed-print leopard dress.



Her medium length asymmetrical "swing" haircut falls in perfect curves to frame her cheekbones and enhance her signature smile, while the soft tones of her make-up offer a fresh, youthful look. Her arched brows and half-lined eyes are ideal to make the rich brown orbs sparkle, while the whole ensemble seems coordinated to perfection.

The strapless, structured dress with the notched neckline and tailored waist features a fitted skirt and uses the differing patterns of the fabric print to give balance and proportion to the body. The result is a sexy, hourglass shape and a look that is completed by the addition of elevated sling-back shoes and a black leather clutch.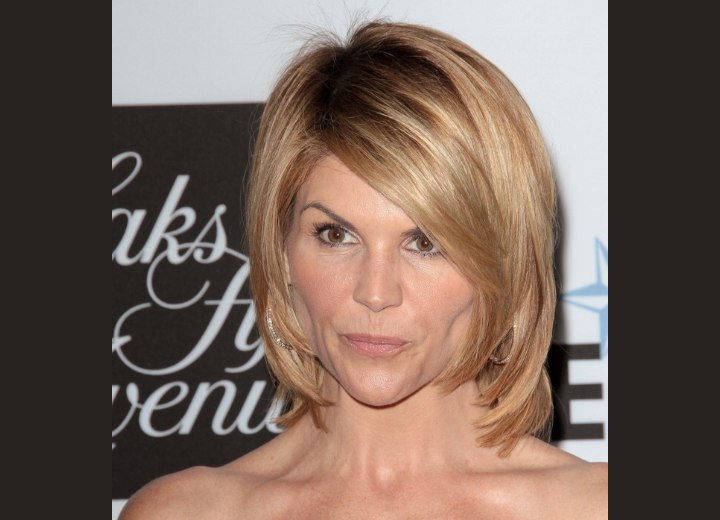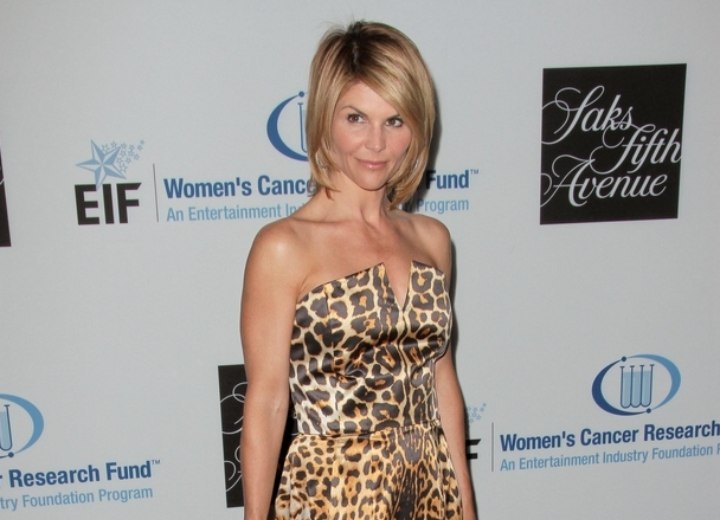 Photos by PR Photos

See also: More Lori Loughlin Hairstyles