Lisa Rinna's Pixie

Take a look at this great shot of Lisa Rinna with slightly shorter hair than what we are used to seeing her with. This is certainly a stylish and modern haircut for a 50 years old lady. She looks so sophisticated and sexy! Lisa stepped out on the town in this hot strapless tube dress to attend the Entertainment Weekly Celebration Honoring 2014 SAG Awards Nominees (January 17th, 2014).

She looks phenomenal from head to toe and we can't get enough of her fabulous hairstyle. Lisa typically wears her hair a little past her chin. Flippy bobs are her signature. This short, pixie haircut is so flattering on her and was an excellent choice to update her look.

Hair is left soft but tapered at the neck and then falls softly around the ears and face as well. The haircut is textured beautifully throughout to create shape and layering effects. The bangs are edgy and fall right at the brows so Lisa's face isn't crowded in.

Hair is blown out forward in the front and down in the back for sleekness and then roughed up with a hairspray and pomade. Rinna's signature brunette coloring is on point in the perfect shade of chocolate brown with a few wisps of caramel to help break it up. Short hair is often the trend for ladies as they age but that doesn't mean you have to look old and retired. This short hot hairstyle proves that short hair looks great at any age.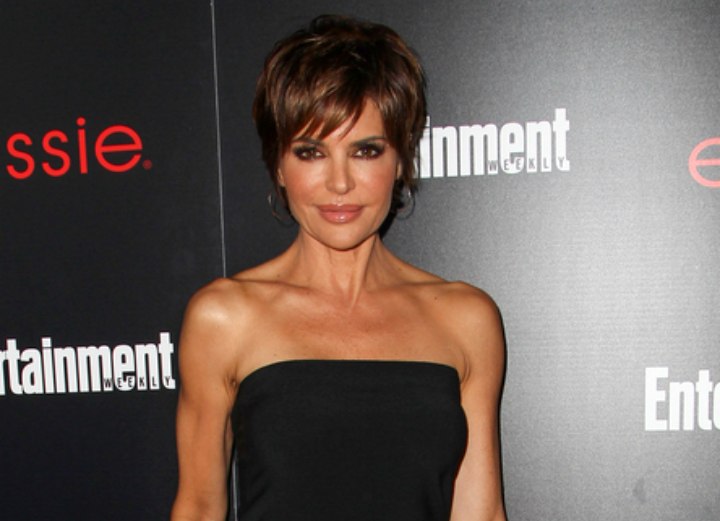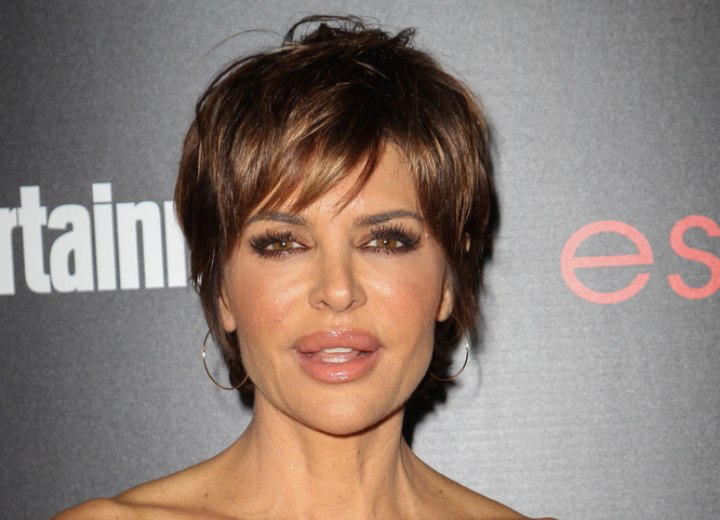 Related Post:
More Lisa Rinna hairstyles