Open Curls and Ringlets

Gossip Girl star Leighton Meester turned roman statue for the Teen Awards on August 3rd, 2008 in Los Angeles. With a toga dress and long open curls she looked like classy marble come to live.

The hair was in a natural flow ending in sexy ringlets. The hazel color was lightened up with some honey blonde strands and a touch of copper brings even more warmth into the picture. To get these luscious locks roll your hair on thick fabric curlers, tie together and let set over night. Make it last with a mist of flexible, curl enhancing hairspray.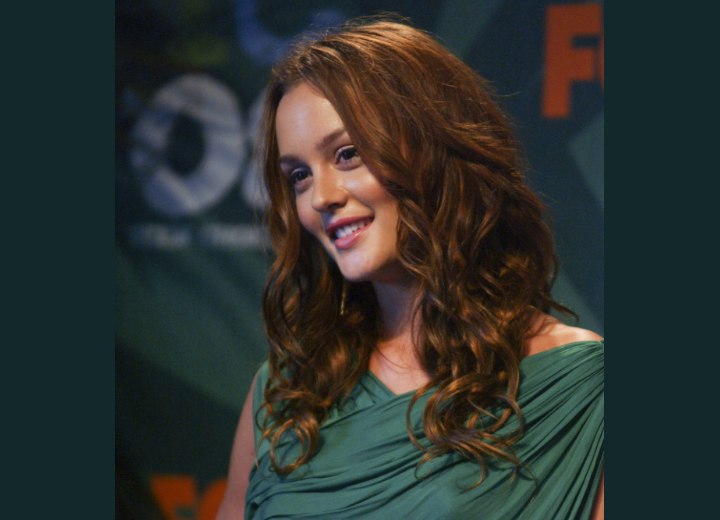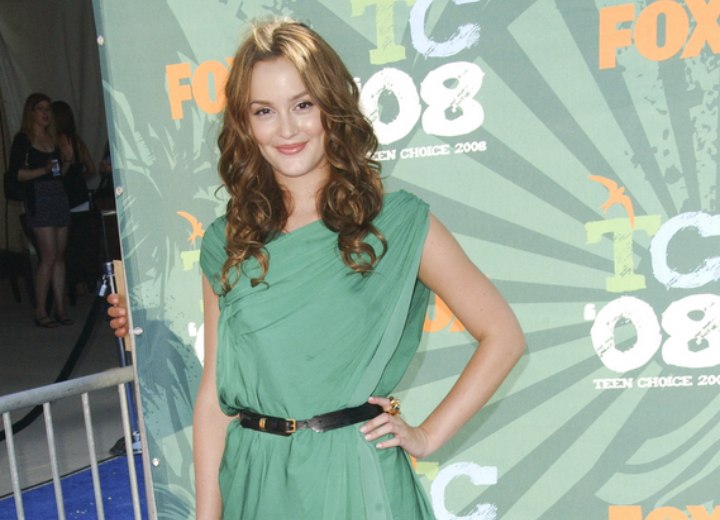 More Leighton Meester Hairstyles