Modernized Chin Length Bob

The versatile Leighton Meester invited guests to the TAO club in Las Vegas on January 25th, 2008 and greeted the photographers showing off her new hairdo. A chin length bob variation.

The classic elements of a bob are still visible but the look has been modernized with asymmetry created through different lengths. The hair is parted on the side and the thicker portion wraps around the face to the chin, the passive side is longer. Both are supported by longer layers that come out in the back. All ends are strongly textured and the dark chocolate color corresponds well with Leighton's dark brown eyes.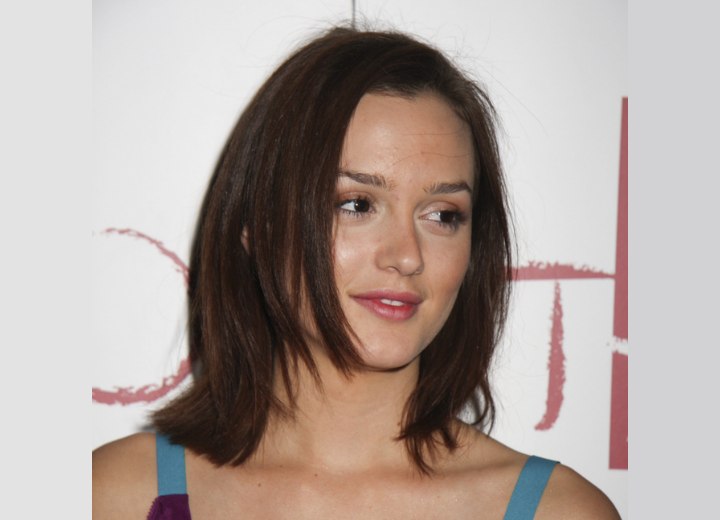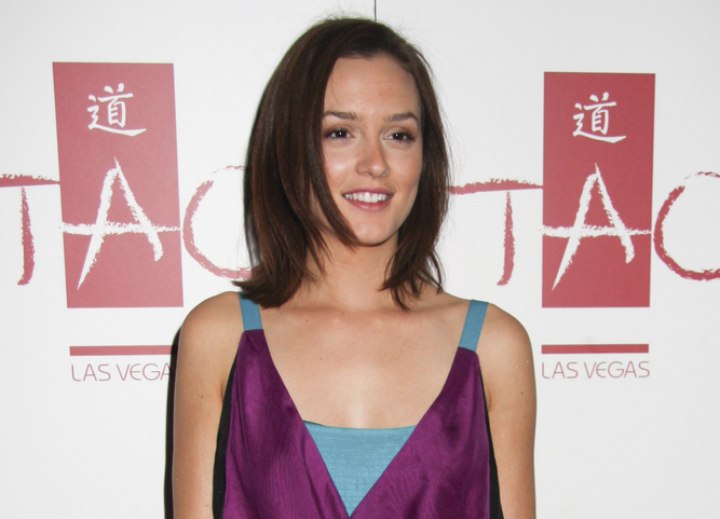 More Leighton Meester Hairstyles