Lauren Holly's Pixie Haircut

Lauren Holly with short hair at the Firewall World Premiere in Hollywood on February 2nd 2006. Lauren's pixyish face is the perfect example for her pixie haircut. A true wash and wear haircut for today's busy women.

Still true to her red hair that personifies her individuality as the princess she is. To achieve this hairstyle, a good texturizing process while short laying or a razor cut will bring about the desired results.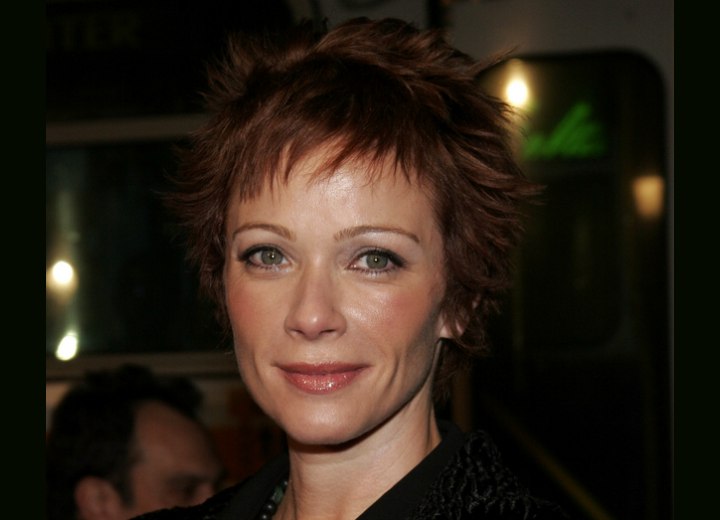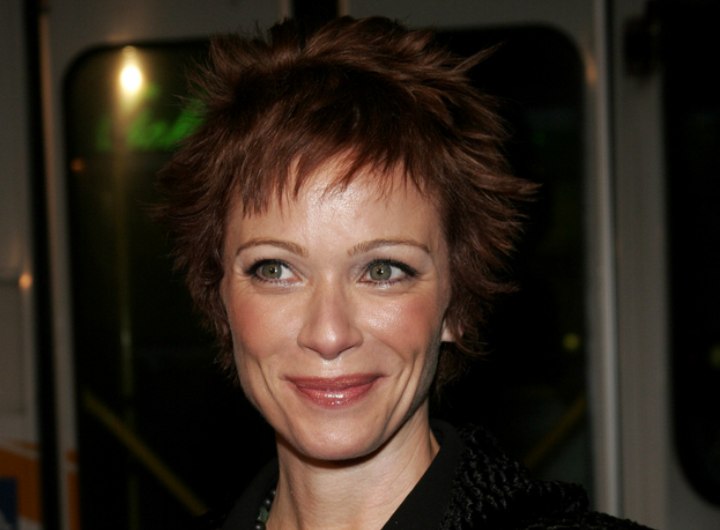 Related Posts:
Short celebrity hairstyles
More Lauren Holly hairstyles