Cleopatra Bob

A radiantly beautiful Krysten Ritter posed for the cameras at the Official Wrap Party of "BFF & Baby" in Los Angeles, California on November 17th, 2010.

The first thing they noticed about Krysten was how her coal black hair enhances her large rich brown eyes. Her hair was cut in a Cleopatra bob that covered her neckline with a slight tilt toward her face. Her bangs are edged short and smooth and spaced in a couple of chunky pieces.

Black and red are especially powerful hair colors when the haircut is customized to fit the face. Krysten appears to have an oval/square face and therefore the bob is a good choice.

Krysten is wearing a generous amount of makeup with darkened eyebrows, dark and light blended shadows and concealor in the corner of her eyes, lashes, eyeliner and mascara. There is blush and a light frosty rose lip color.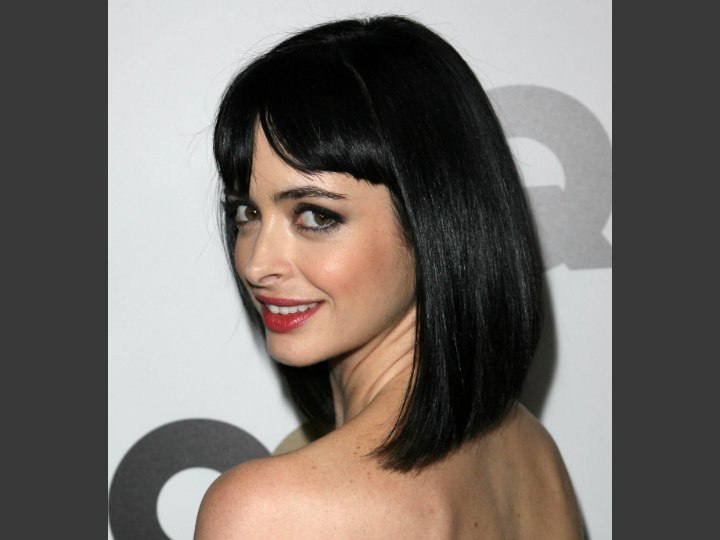 More Krysten Ritter Hairstyles