Kirsten Price's Up-Style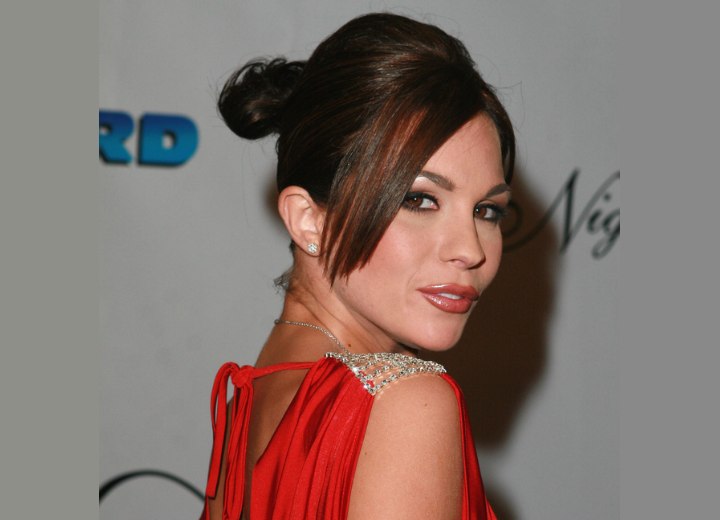 Click to enlarge

One thing I can say about this starlet, is that she is not wearing thin eyebrows and for that, I say, "bravo Kirsten!" Thin eyebrows can make you look hard, thicker brows make you look softer.

On February 25th, 2007 Kirsten Price wears her hair successfully straight back with a small pouched out bulb in the back, similar to the cartoon character Olive in the Popeye series. This is not to say she doesn't look engaging, however, many of us would not be able to look as good as she does in this style; unless we have a youthful face, youthful body and the hair to match it.

The top front of her up-style is parted in the middle with one side smoothly laid behind her ear, while the other side hangs along side her face. Straight lines do not necessarily lend softness to the face, but in Kirsten's example, this brings culture and grace.

Try this style to see if it you. Section off your dry hair on the top and fasten with a clip. Brush the rest of your hair into the back, just below the crown and secure with a hair band. Take the rest of your hair and begin to wind it around the base of the band, spraying with hairspray as you go.

When it begins to make too long of a pouch, start back at the band again repeating this same process and securing with pins as you need them. On the top, part in the middle and use a flat iron section by section, use a smoothing crème when you are finished. Look into your mirror, now you can see what a real celebrity looks like.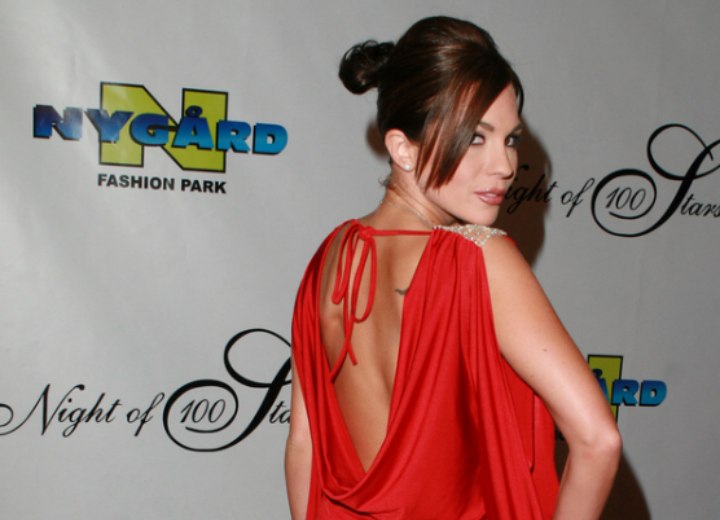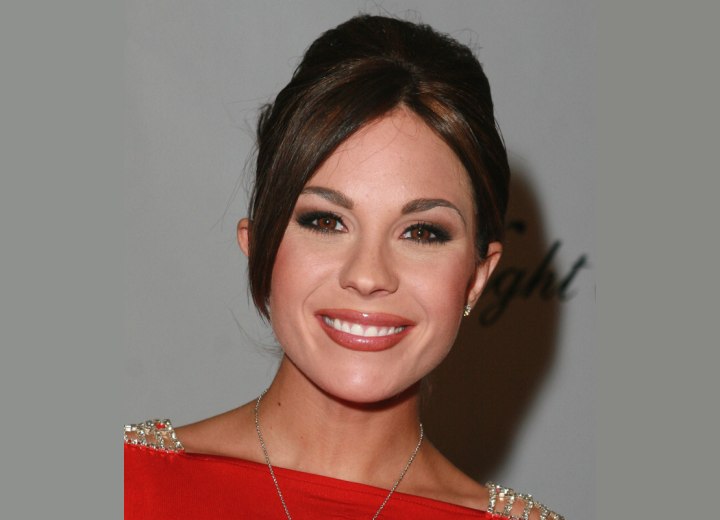 More Kirsten Price Hairstyles