Kimberly Stewart with Waist Long Hair

Blonde and black are always a winner, especially with Kimberly Stewart's long angelic locks. Rod's daughter was a true stunner in a casual fairy look when she greeted the press on April 26th and June 7th, 2005.

Her almost waist long hair was tapered on the sides and had feisty textured bangs together with wild waves. A section of the side was pinned underneath the back hair and added more playful structure to the platinum blonde drama.

Long hair is best curled using soft rollers, or papillotes and after all is dry and set, the hair is plugged into place with the fingers. Flexible hold spray keeps it bouncy.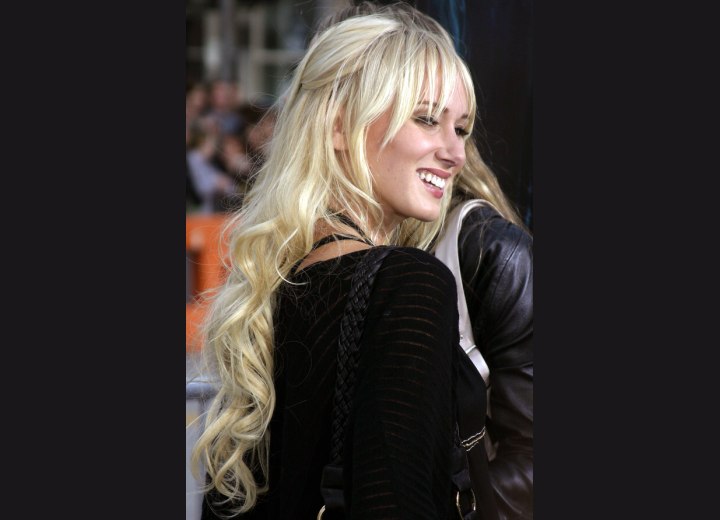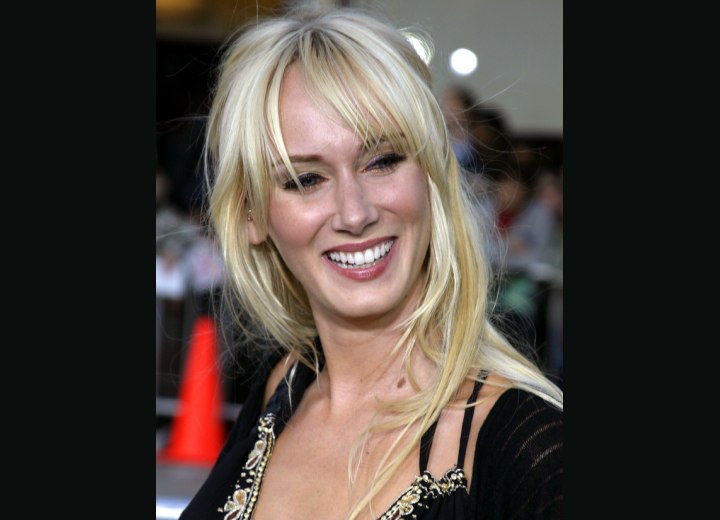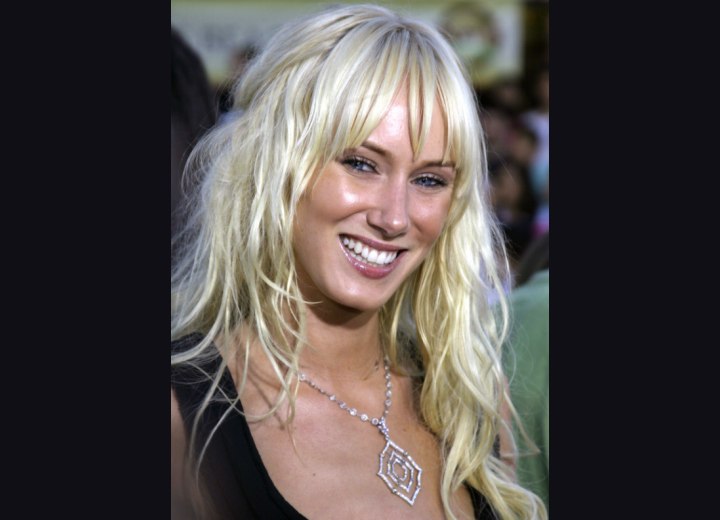 More Kimberly Stewart Hairstyles