Kimberly Caldwell Haircut

Kimberly Caldwell was at the 2010 American Idol Season 9 Finale on May 26, 2010 and wore her blonde hair cut in layers in an asymmetrical style and over to one side. There was a side part that brought the heavy top enclosing part of her eye and forehead into a messy oblique and because of this very thing, it would be a no worry hairstyle if you decided to try your hand. Remember to use a large curling iron in medium sections as you go and then some moisturizing smoothing serum to bring out the fine ribboned texture of your hair.

Kimberly uses a matt foundation between the shades of medium and a tan. She keeps her eyebrows tweezed into light round arches. There is a light concealor in the inner corners of her eyes and heavy eyeliner. The creation of a Egyptian style shadow that curves out into the outer sections of her eyes are quite prominent with her lashes and mascara. There are generous portions of bronzing instead of blush and her lip color is a light frosty pink.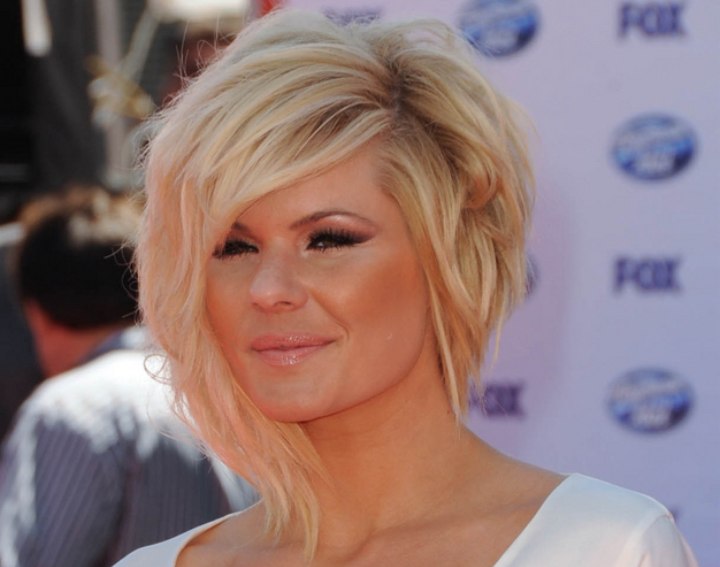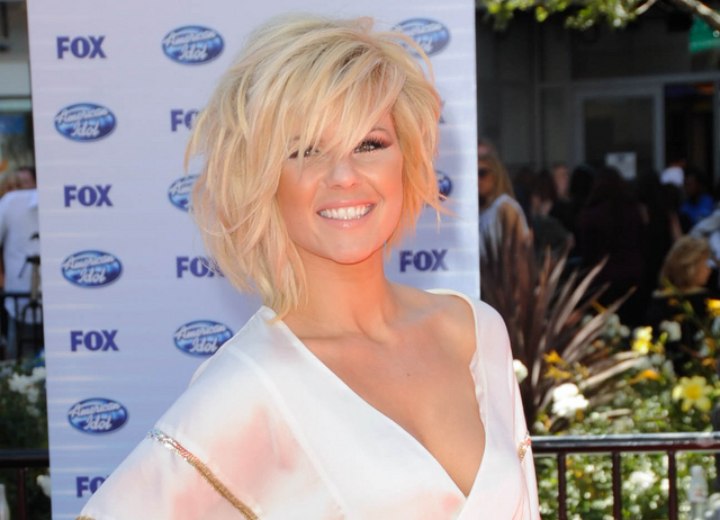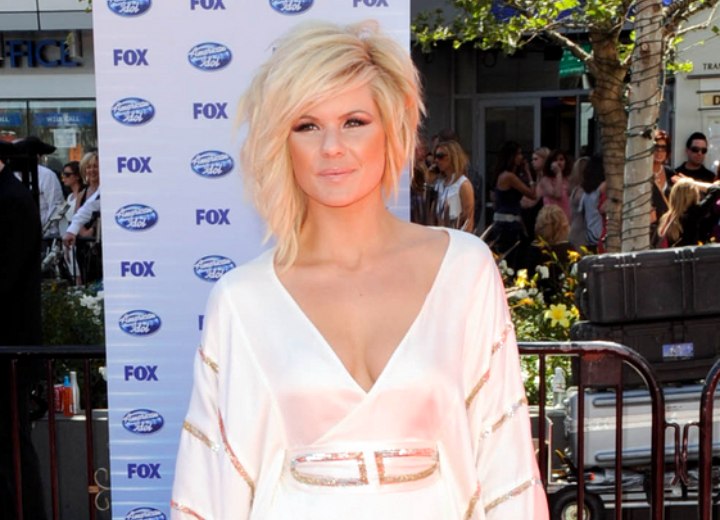 Related Post:
More Kimberly Caldwell hairstyles