Sporty Look with Spiral Curls

Big voice and big hair. On May 5th, 2003 American singer and TV personality Kimberly Caldwell was especially sporty in her shiny red shirt. Matching strands in her mane turned a casual outfit into a glamour look.

Her long hair had an abundance of color and structures. Spiral curls played around her shoulders and were offset by straight strands in front. The contrasting hair colors range from light blonde, to copper, medium blond to stoplight red. A wild mix that really worked well with Kimberly's dynamic and happy energy.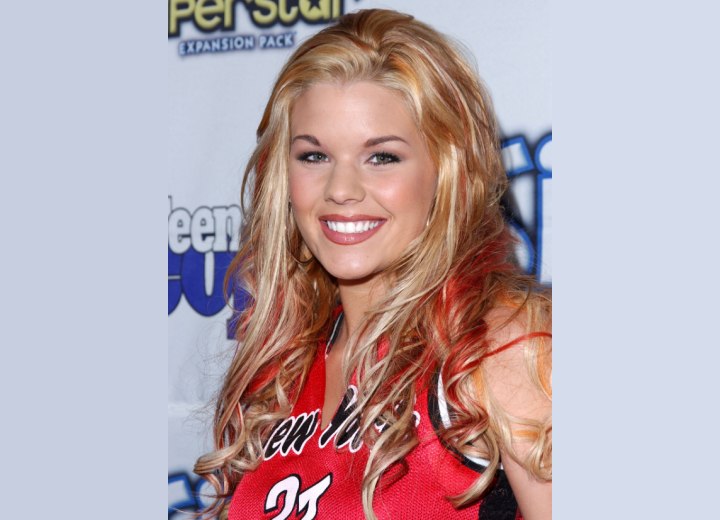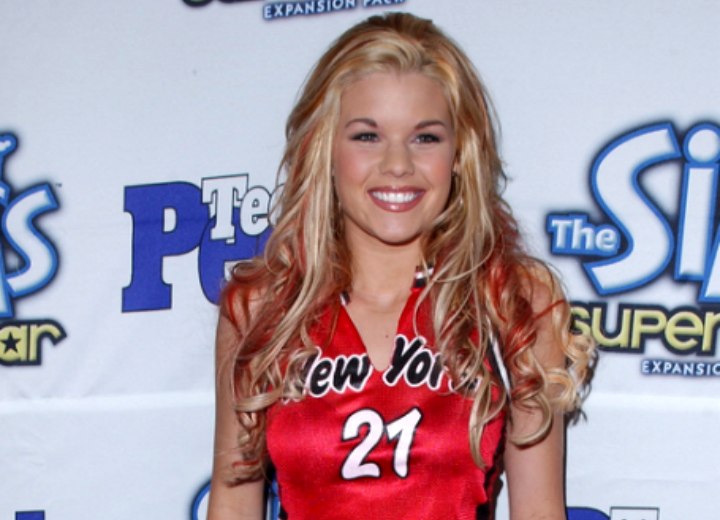 Related Posts:
Long curly celebrity hairstyles
More Kimberly Caldwell hairstyles