Kier Mellour's Hairstyle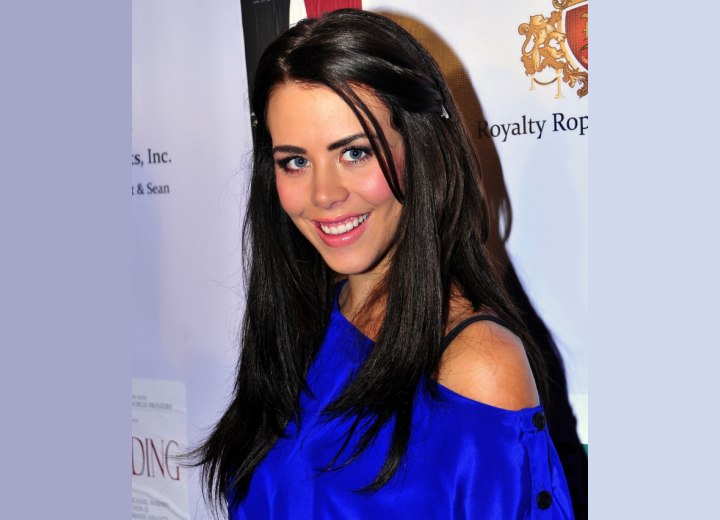 Click to enlarge

When Kier Mellour wore her smooth dark hair nestled against her rich blue silk dress at the premiere of "The Bleeding" in Los Angeles, California (November 2nd, 2009) she must have created quite a stir.

Kier's hair is cut in long layers, blown dry and smoothed with a flat iron, followed by smoothing serum. This hairstyle is for someone who has a lot of time in the morning to spend on their hair or is planning on getting up at least an hour earlier. That is if you like washing and blowing your hair every day. With Kier's length of hair, this could take at least 45 min to an hour because she has thick hair.

A simple light styling lotion or gel wouldn't weigh her already heavy hair down. Pureology Styling Lotion happens to be alcohol free and created for tinted hair and Redken claims to give the best smoothing serum but the best judgment will come from your own analysis of testing the products for yourself.

Kier has dark arched brows with a blue grey shadow, eyeliner, lashes and mascara. There is pink blush that works well with her pink lip tint. Her colors are, black, blue and pink: Black hair, brows and lashes and blue eyes with a blue dress, pink blush and lips. Think of the color strategy that went into Kier's design.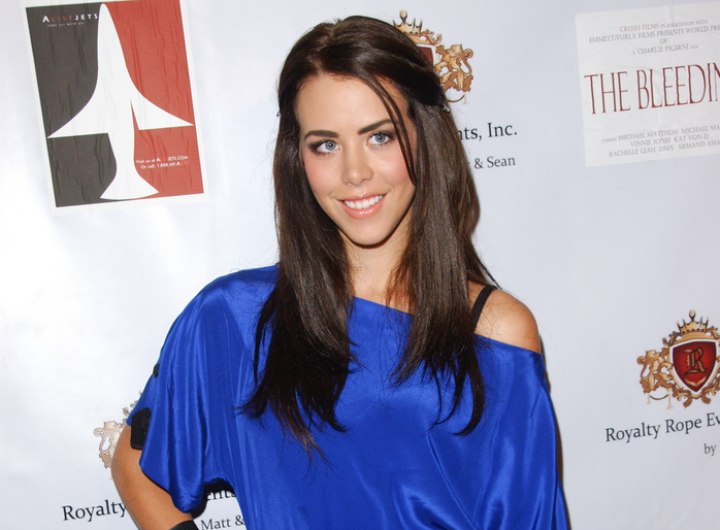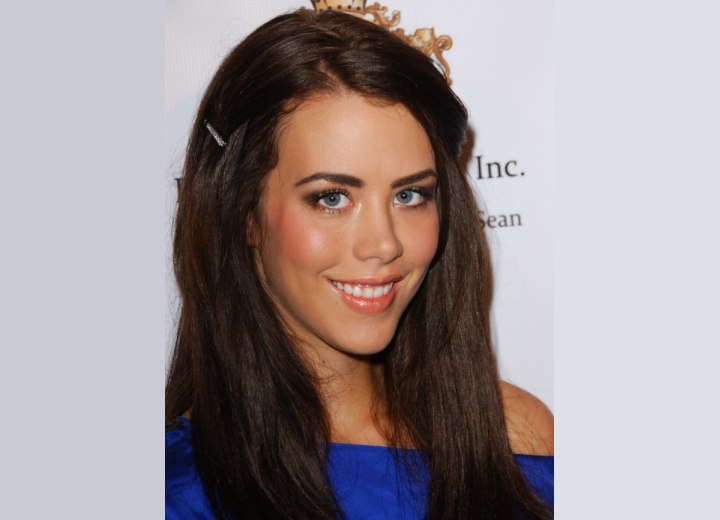 More Kier Mellour Hairstyles