Kerry Katona's Festive Short Hairstyle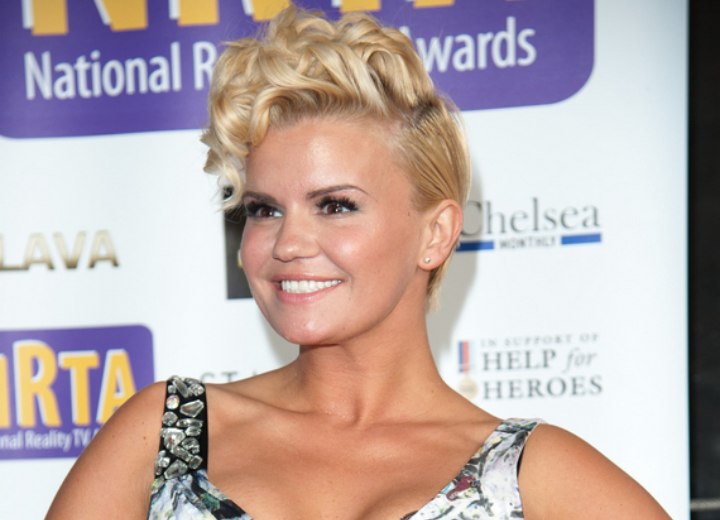 ↓ More Photos ↓

At the National Reality TV Awards 2011 in London on July 6, 2011, Kerry Katona looked simply stunning with her festive short hairdo. The back of the hair is combed down to create a tapered look. In a coiffure of tight curls towards the top, the hair falls on the forehead.



There is a neat part on the lower left side close to the ears. Some of the hair on both sides is conveniently smoothed behind the ear. The curls at the immediate front are bumped under. The curls at the top of the head fall in different directions in the form of little ringlets.

Kerry's sheer black and white dress shows a split up the right side of the leg. The side of the dress and the right strap are embezzled. She is wearing a silver pump to complete the outfit. The only jewelry is a nob earring.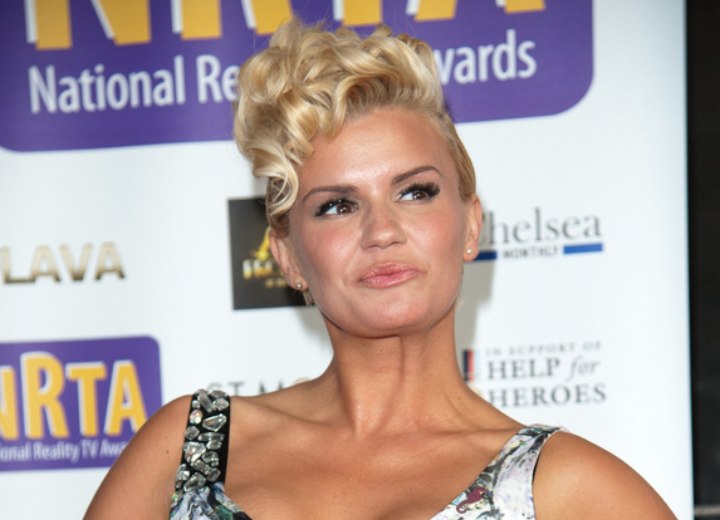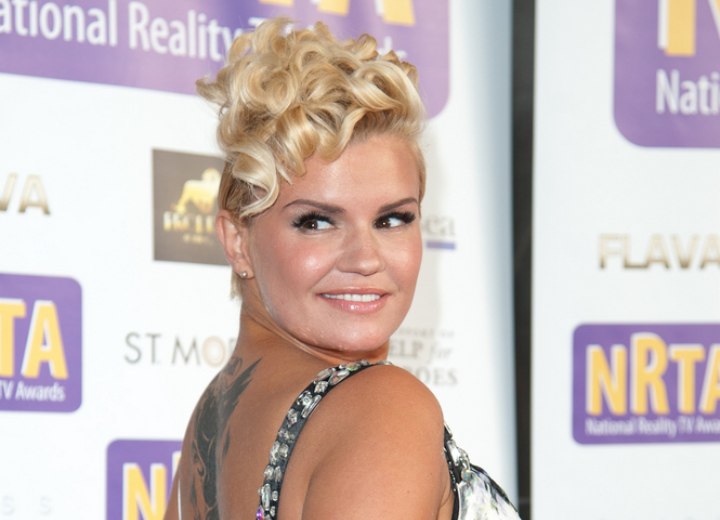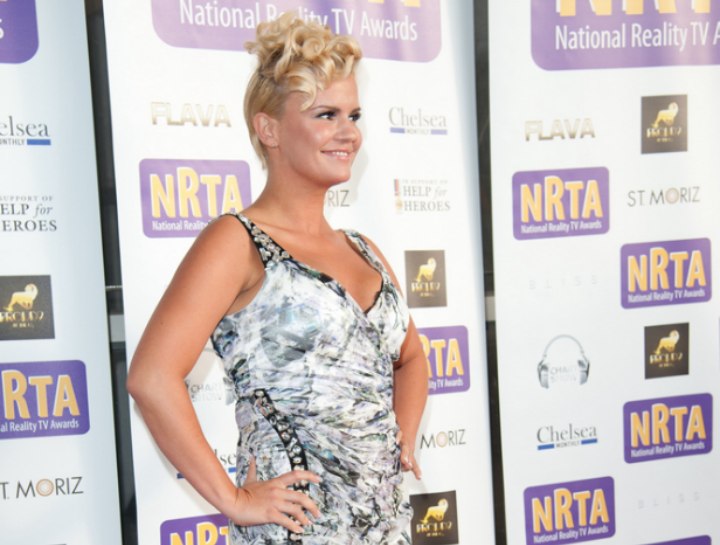 See also:
More Kerry Katona hairstyles