Kerry Katona Hairstyle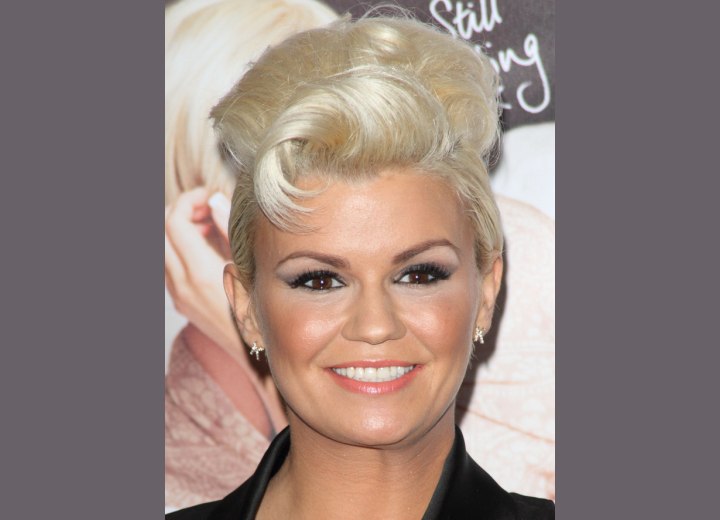 ↓ More Photos ↓

Kerry Katona arrived at the "Still Standing" Autobiography Book Signing at Century Club in London on November 22, 2011 in fine style.

On the left side of her head is a seductive part in her blonde hair and that portion of the hair is conveniently tucked behind her ear to reveal a slick look and displaying a short length at the back of the head.



On top of the head is a coiffured beehive that mimics that of Dollie Parton who loves to wear big hair. To the front of the head is one big tight curl that slightly browses the forehead with little strands of hair.

With a two piece cut out sleeve black gown, Kerry looks exceptional stunning and ready for the night out. Her double breasted top fits snugly to the top of the skirt, which flows down to the floor in true form.

Her makeup is immaculate with lightly blushed cheeks and lipstick to match.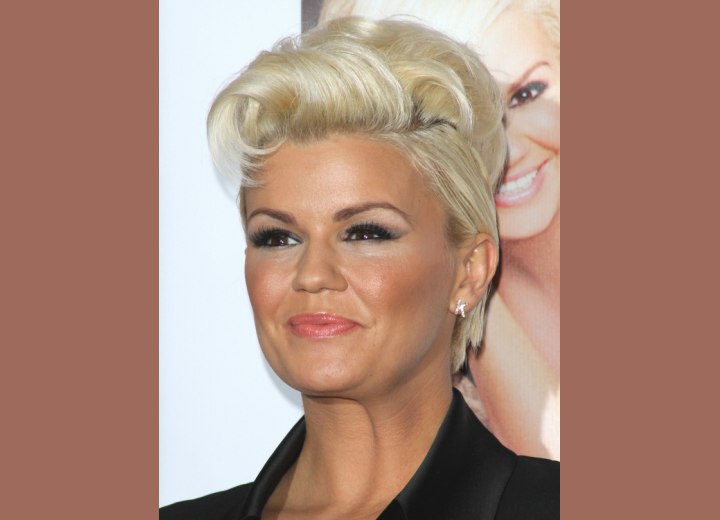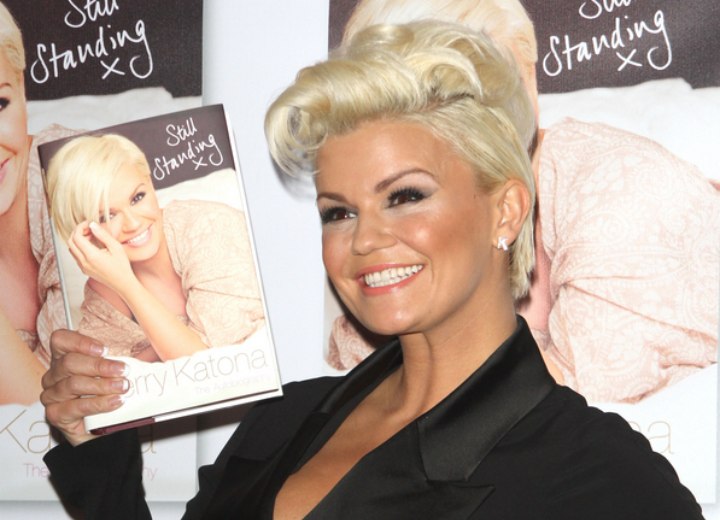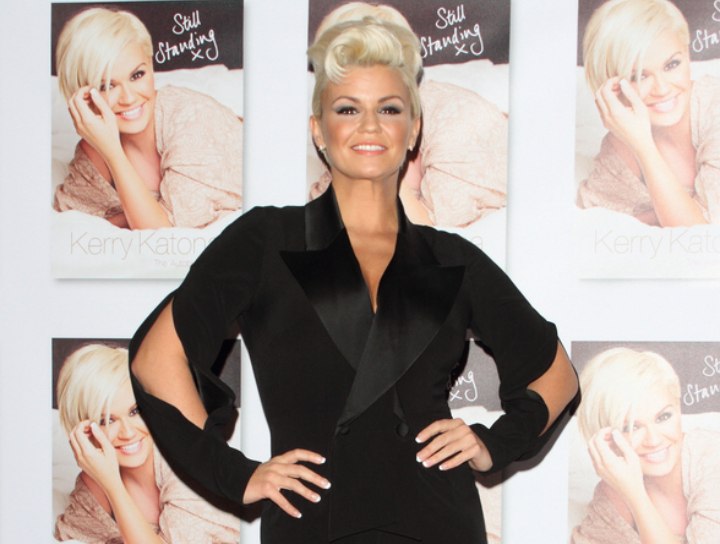 See also:
More Kerry Katona hairstyles