Kerry Katona - Bouncing Ponytail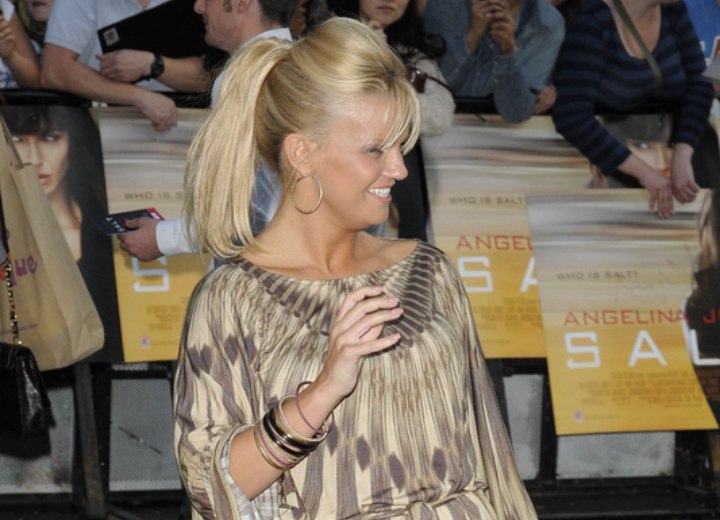 ↓ More Photos ↓

Kerry Katona attended the "Salt" UK Premiere in London on August 16, 2010 wearing a bouncing ponytail that made her look like a young and vivacious teenaged girl. Who would have known that a few months after she would cut it all off?



It appeared that the hair on the circumference of her head was teased to form a small beehive where the ponytail was then created to flow down the back of the head.

Her blonde hair sports fringed front bangs that barely sit on the forehead in wisps. The bangs slightly touch her eyelashes and little tendrils of hair are seen at both sides of the head.

Kerry wears an above the knee - multicolored kimono type dress with a sash tied around the waist. Hooped earrings, strappy heels and a set of bangles complete her ensemble.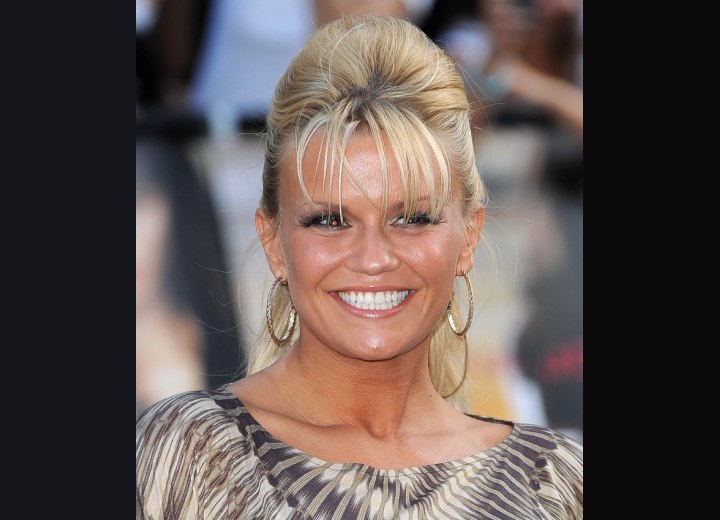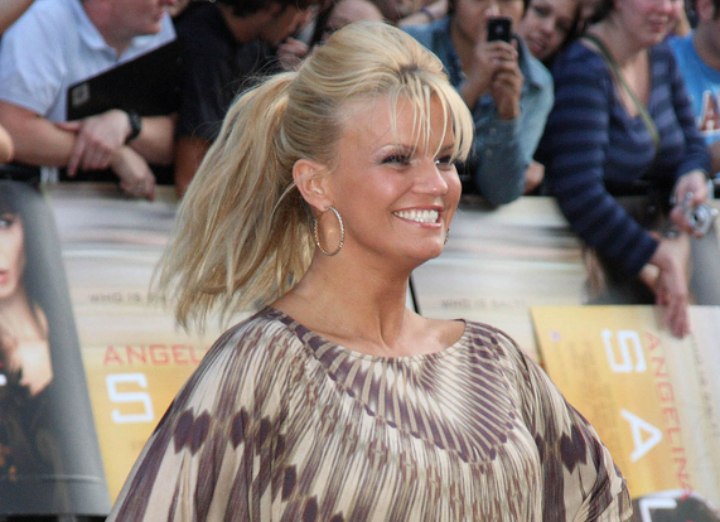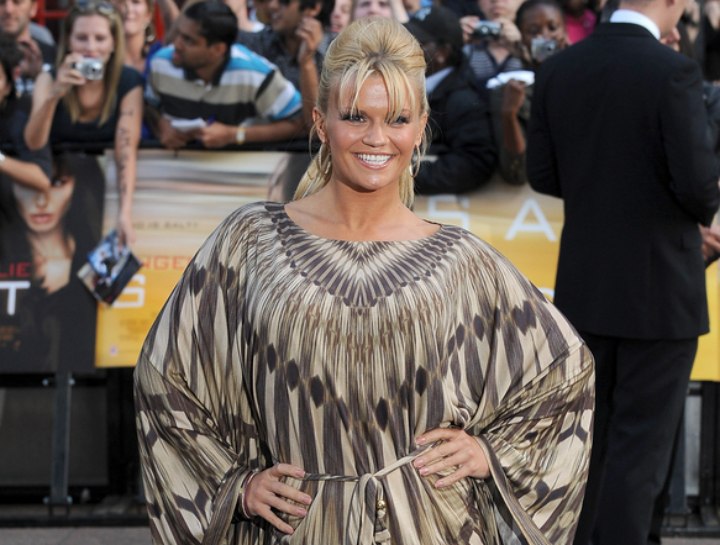 See also:
More Kerry Katona hairstyles