Kerry Katona's Very Short Hair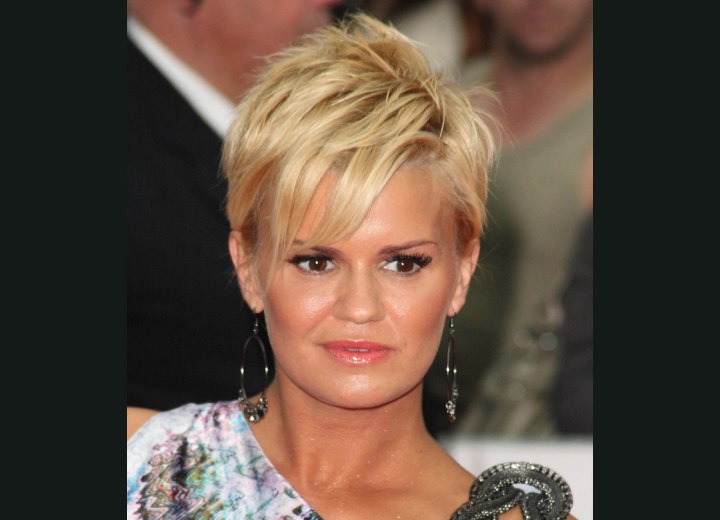 ↓ More Photos ↓

Kerry Katona posed for the photographers at the June 06, 2011 Premiere of "Larry Crowne" in the UK. Her short hair was cut delightfully short with choppy gaps in the crown that brought the desired volume and pouf.



As the stylist worked toward the top and the bangs the flow to length were left to drape into heavy bands over her wide forehead. Her sides were combed back and away from her face and over her ears. Her nape was clipped close to her head

When styling a very short haircut like Kerry's you can use a good styling gel or crème and work your hair with your fingers without a blow dryer unless the pizzazz of extraordinary pouf is desired.

Kerry wears a warm matt foundation with darkened eyebrows, dark and light eye shadow, eyeliner, heavy lashes and mascara, blush/bronze and a light frosted tawny lip tone.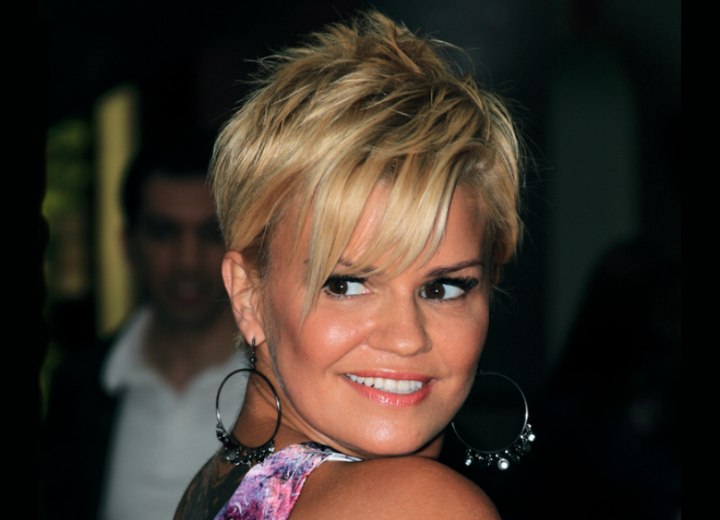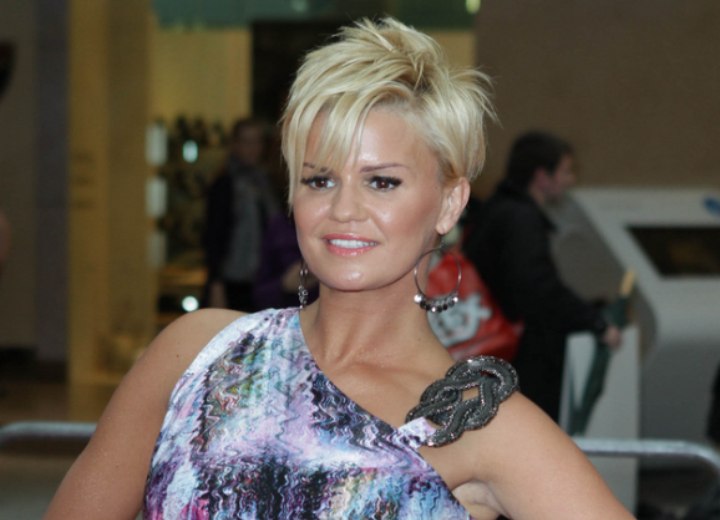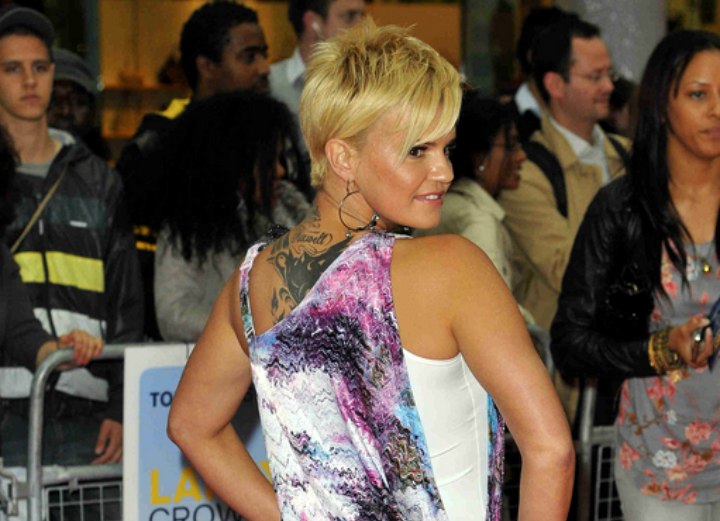 See also:
More Kerry Katona hairstyles