Hair Parted in the Middle

Kelly Preston's long brunette hair is cut bluntly and all one length, parted in the middle and flipping up just a tad, on the sides (February 8th, 2007). The votes are in, apart from the sixties, it has been unanimously decided this year will be known for the center part folks.

After washing and conditioning your hair with a good moisturizing crème, make sure it is fully rinsed and towel dried. You are now ready to dig out those plastic medium sized rollers and roll everything under with the exception of the last, two bottom rows that will be rolled up.

When dry, brush out and look at your lovely flip. If your hair is heavy, it will fall if it seems too tight. Heavy hair falls easier because of the weight, unless you happen to have naturally curly or wavy hair in which case, you are every green-eyed woman's worst competition.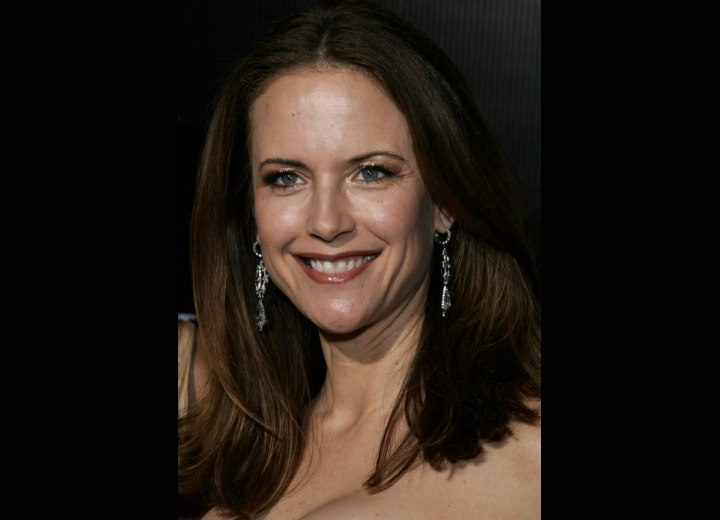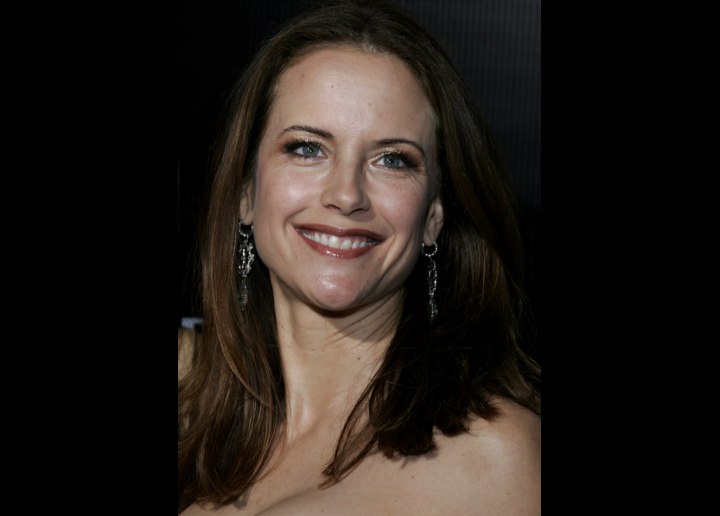 More Kelly Preston Hairstyles