Keira Knightley

It becomes readily apparent that the watchwords for fashion in the early seasons of 2012 are understatement and softness. Here, Keira Knightley is seen at the UK Gala Premiere of "A Dangerous Method" (January 31st, 2012) with her brunette hair drawn back in soft waves around the skull and secured in a loose knot at the nape of the neck.

The gown's closed bodice with cap sleeves features a peek-a-boo slit in the front and an open back to the belted waist before falling into a loose, floor-length, A-line skirt.

Her look is completed with a neutral palette of cosmetics in soft pinks, including a dewy lip, warm, lush eye and subtle cheek. Tiny flower-shaped diamond cluster earrings add a touch of sparkle in perfect balance with such a minimalist style statement. Note that allowing the hair to retain its natural wave helps to balance what would otherwise be angular facial features.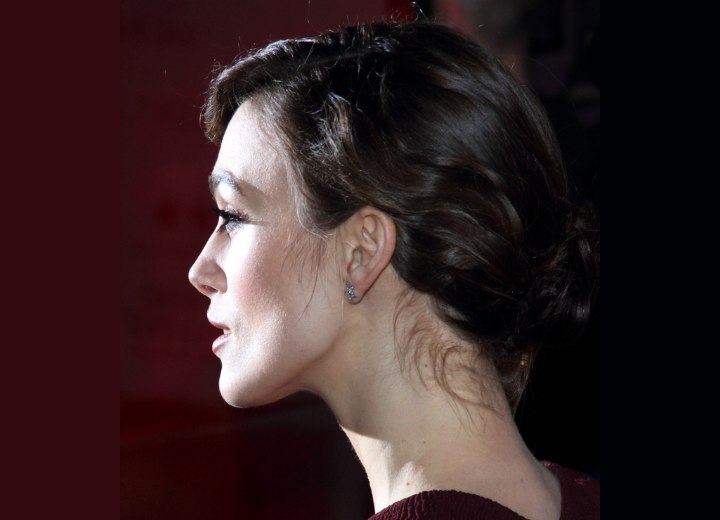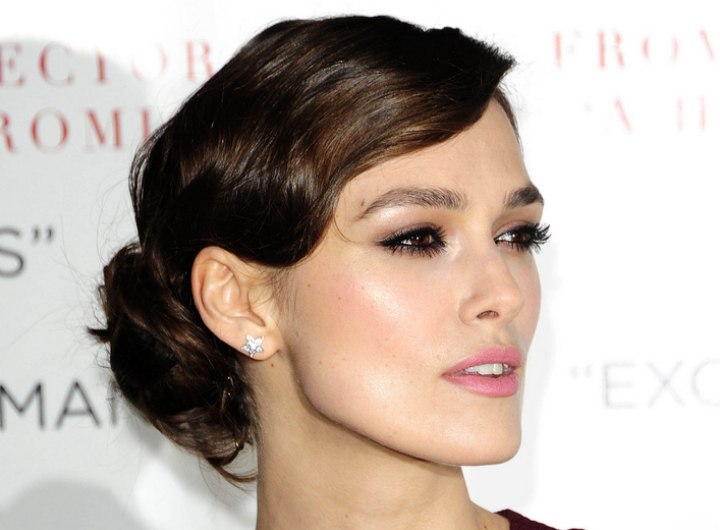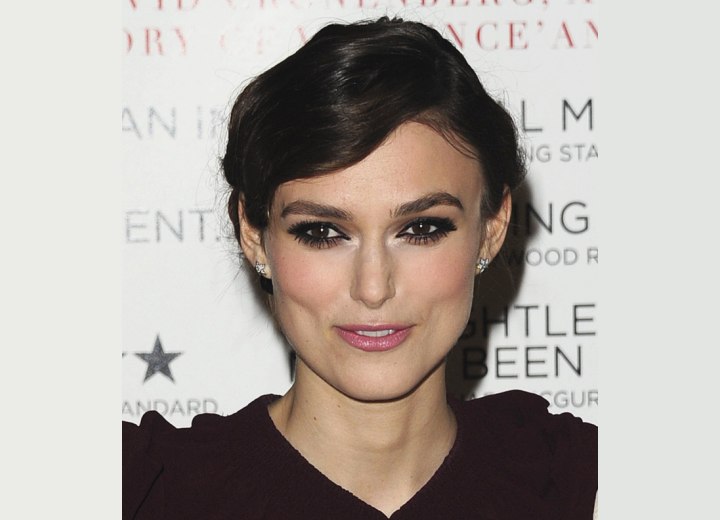 Related Post:
More Keira Knightley Hairstyles