Keira Knightley's Curled Short Hair

Keira Knightley poses for the photographers at the 54th Annual Times BFI London Film Festival on October 13, 2010. She wore her short haircut with a side part and the rest of her hair in small unique spiral curls flipping back, created with a small curling iron.

The top half of her hair is close to her natural hair color, while the ends still have tint upon them. Most fashionable for today's scene. Another way Keiraz's hair could be styled is to blow dry her hair under or to flip up.

Having a classic oval face, Keira wears her thick eyebrows in a clean neat and slightly arched form. There is dark eye liner, lashes and mascara that is accompanied with light and dark shadows. She wears a slight light stroke of blush and just underneath is the blended dark line that bedazzles her viewers over her high cheek bones.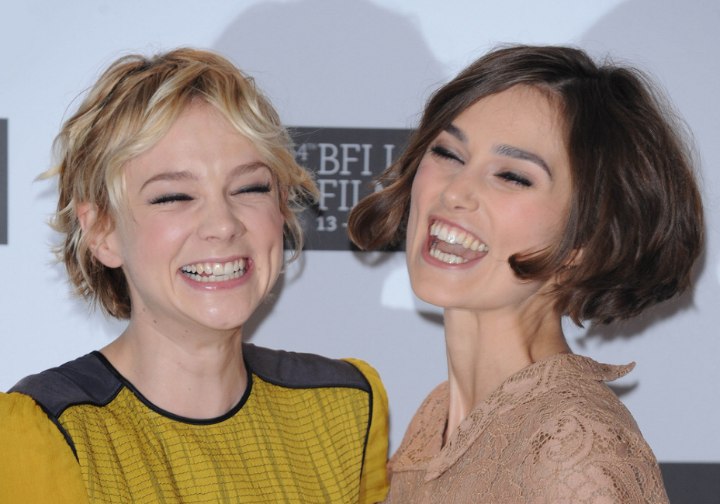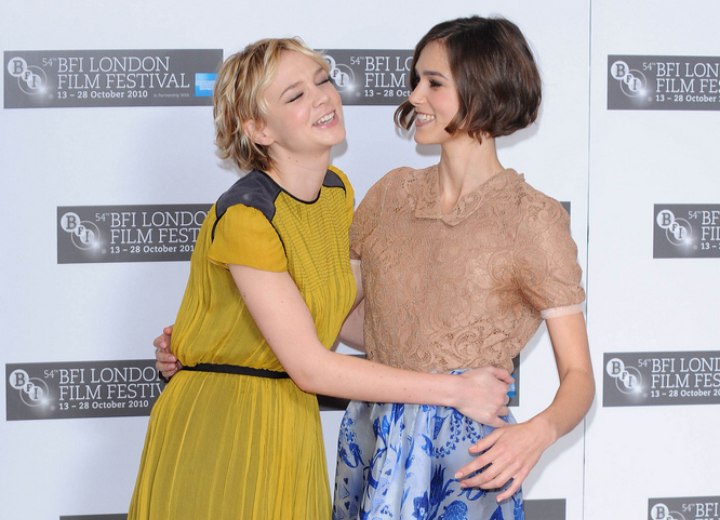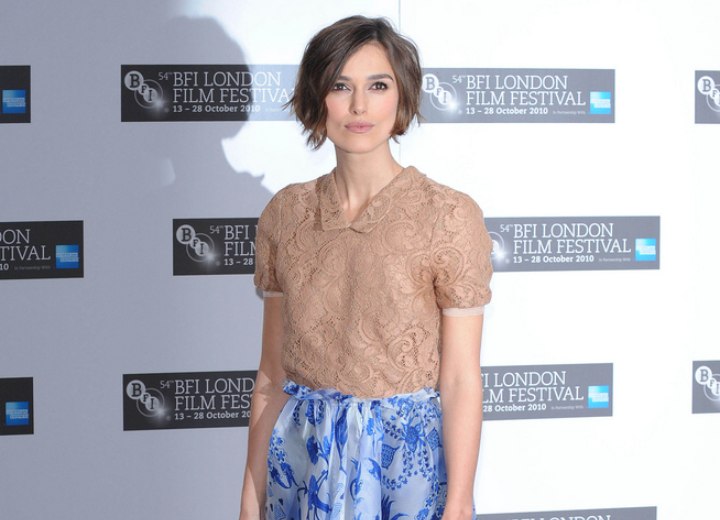 Related Post:
More Keira Knightley Hairstyles