Short Cropped Hairstyle

At the premiere of "The Jacket" on February 28th, 2005 the always enchanting Keira Knightley shared her contagious smile with the world once again.

Her short cropped haircut made her look fun, feisty and flirty and was accompanied by well chosen vintage earrings and the all time winner, a black dress. The hair was cut at about 2 inches on top and layered shorter on the back and on the sides, with little teaser strands in front of the ears.

All of the volume sits on the crown and in the extra long bangs that shroud the eyes in a fringy curve.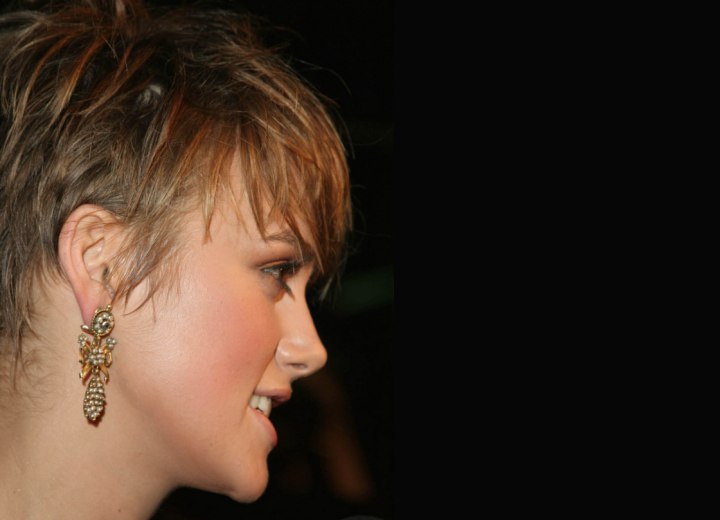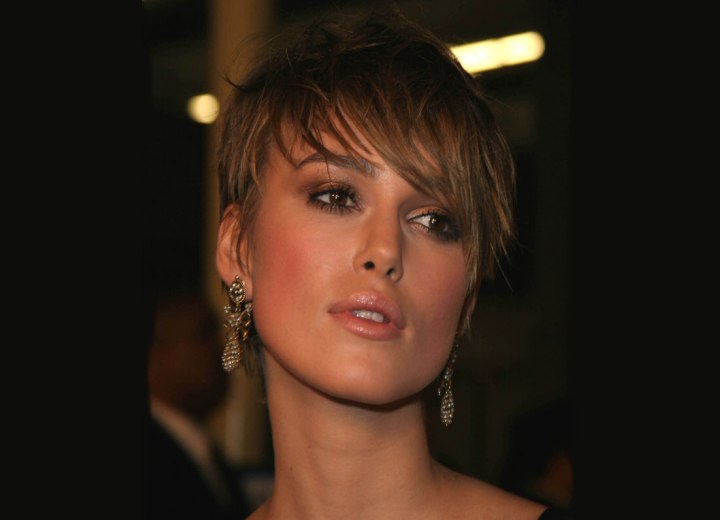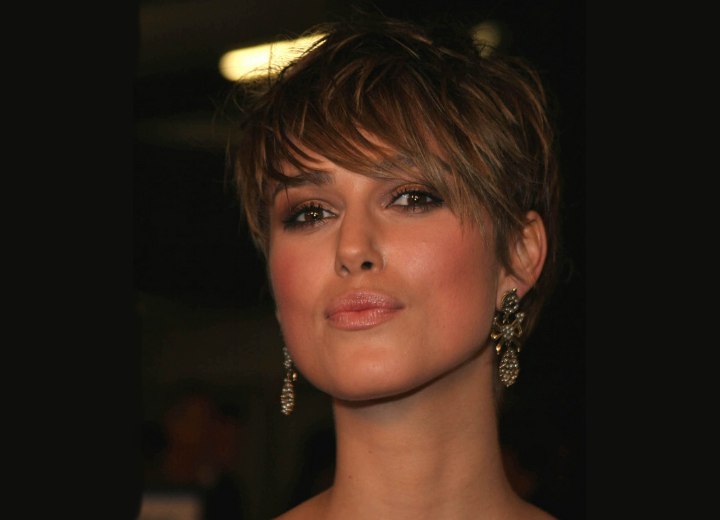 Related Post:
More Keira Knightley Hairstyles