Katie Holmes' Pixie Cut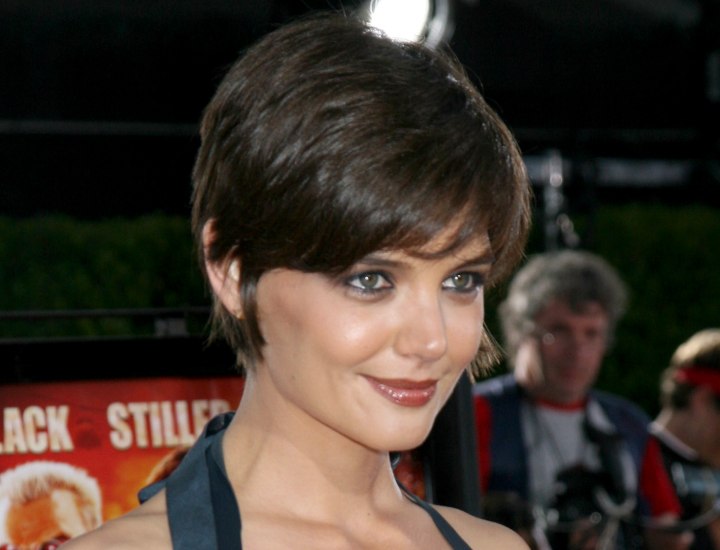 ↓ More Photos ↓

Together with hubbie Tom Cruise, new Broadway star Katie Holmes made a show stopping appearance at the New York Premiere of the hit comedy "Tropic Thunder". Wearing her own creation she looked very high fashion next to her casually clad husband.



Her hair was cut very short into an adorable cropped pixie cut. A fun element were the lightly curled strands in front of her ears and the long bangs, which made the look a little mischievous.

The hair color was a delicious caramel espresso with extraordinary shine. A great base cut and smoothing serum are the key ingredients for this look.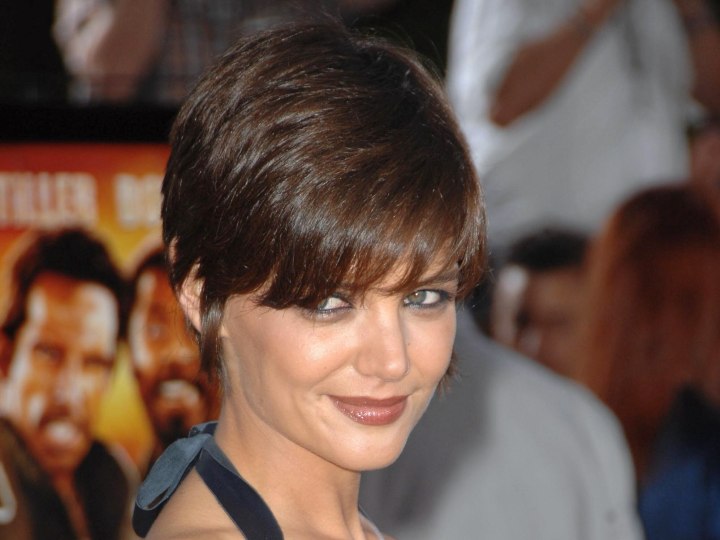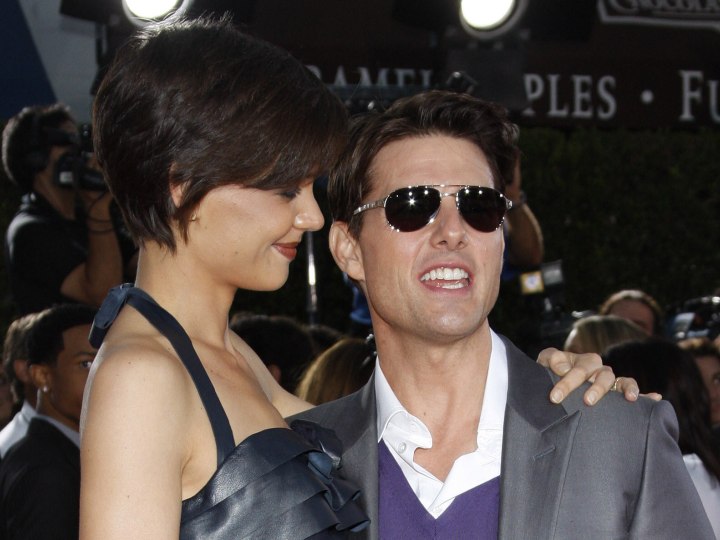 See also:
More Katie Holmes Hairstyles