Katie Holmes' Bun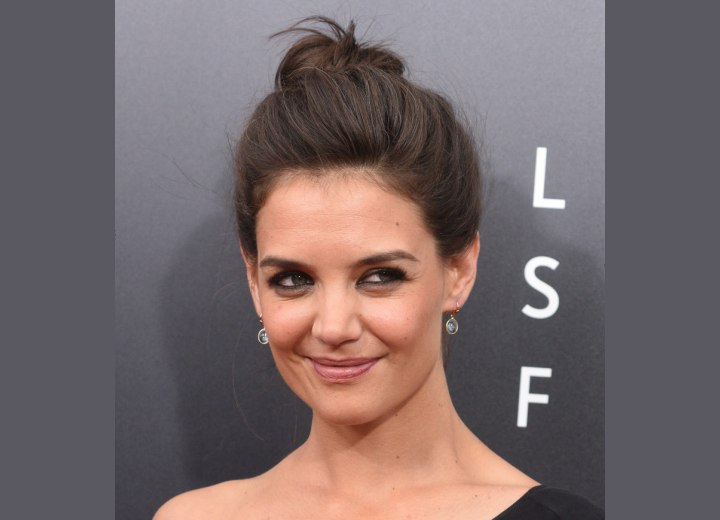 (Scroll down for more photos ↓)

Here's Katie Holmes at the 2nd Annual "Life is Amazing" Lexus short Films New York City Premiere on the 6th of August, 2014. Katie's medium, ash-brown hair is styled into a somewhat informal bun. Her simple hair-style complemented the more elaborate, black off-shoulder waterfall top that she wore on the red carpet at the premiere.



To imitate this look, use relatively straight-styled hair that has been washed a day or two before the occasion. This is because it is easier to create up-styles/buns with hair that has been coated with a thin layer of sebum that is excreted by the root of the hair to keep the hair healthy and shiny, as this thin layer of natural oil helps to hold the hair in place.

Simply brush the hair away from the face with a boar-bristle brush. A boar-bristle brush is essential as the bristles distribute the natural oil of the hair evenly throughout the hair-shaft from root to tip, resulting in healthy, shiny, nourished hair strands.

Secure the hair in a bun in the middle of your head, between the occipital bone and the top of your head. Secure all loose sections and fly-away hair with dark bobby-pins, taking care to disguise the pins in the fold of the hair-bun. Complete the look with a medium-hold hair-spray.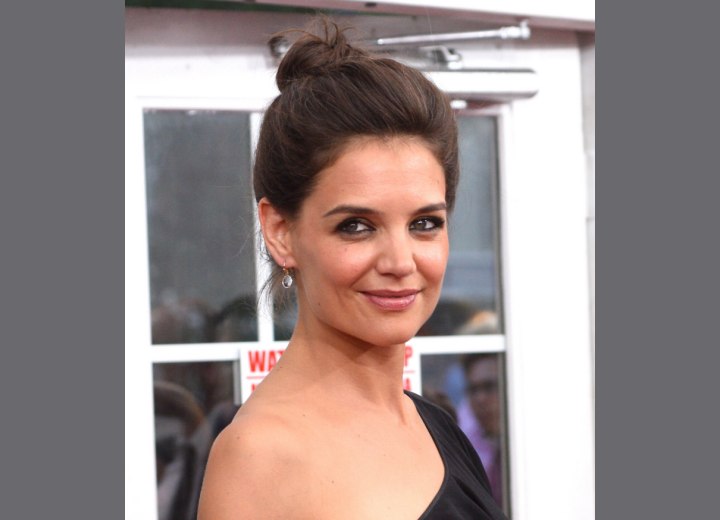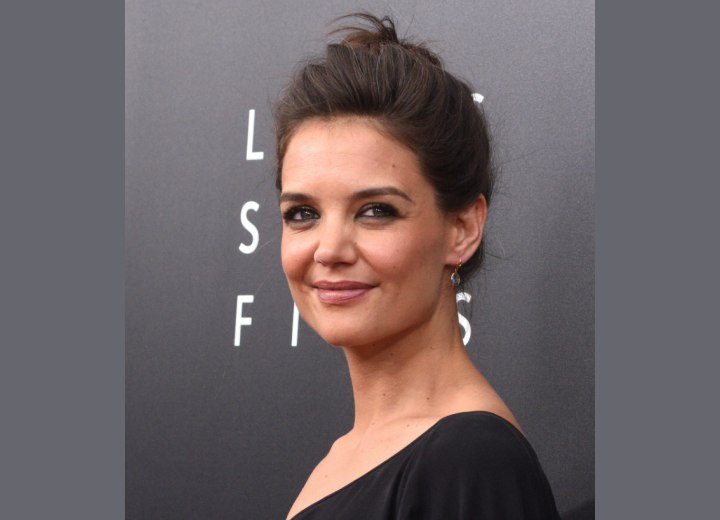 Photos by PR Photos

See also: More Katie Holmes hairstyles