Stiff Straight Hair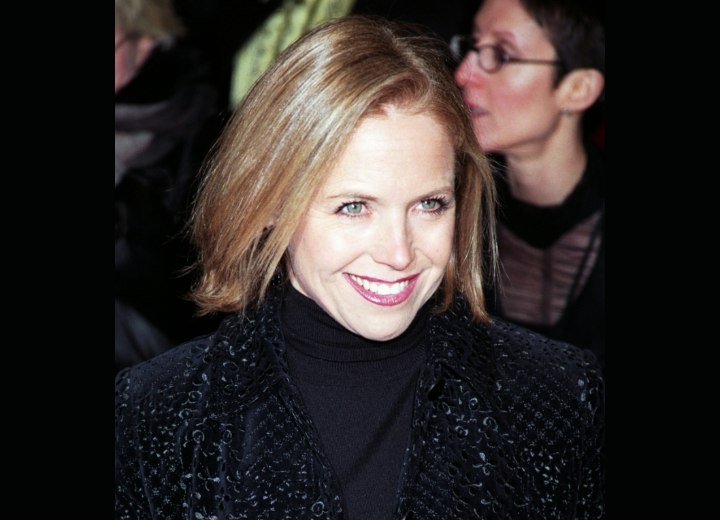 (Scroll down for more photos ↓)

Here, Katie Couric is at the gala opening of Baz Luhrmann's Puccini's La Bohème in New York on December 8th, 2002.

Stylish with short, stiff, straight hair, Katie looks ready to take notes and enjoy the evening. Her over all hair color is a warm beige with streaks of dark golden blonde and red highlights, just enough for her to look all natural.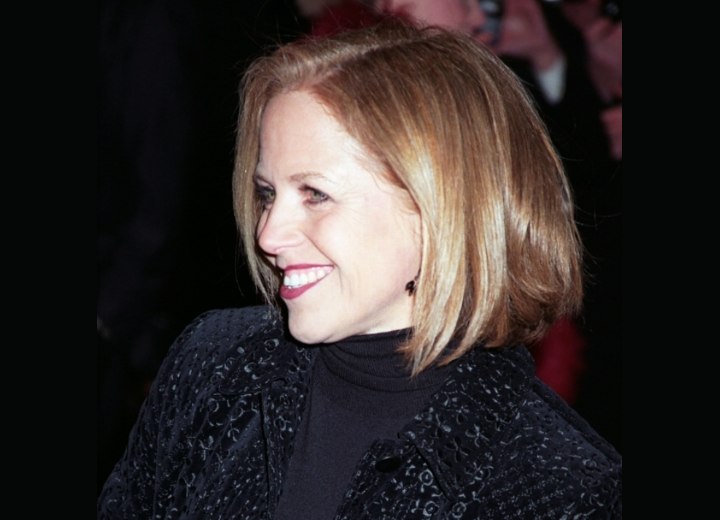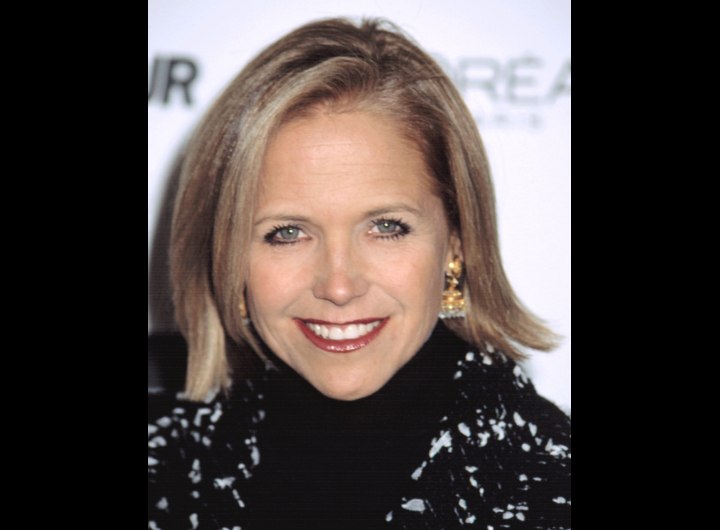 Photos by PR Photos

See also: More Katie Couric Hairstyles