Easy to Keep Short Hairstyle

Katharine McPhee is with the Cinema Society with Details & DKNY Men Hosted the New York Premiere of "Brothers" on November 22nd, 2009.

Katharine is wearing multiple warm shades of beige in her blonde hair and when we peek a little bit closer we can see the darker hues of brown underneath her blonde hair. The high side part brings a true reading of the selective panels of hair that has been foiled throughout her hair. There are layers along the edges of her hair that have been slithered and angled along the face with a razor.

The hairstyle in itself would probably be very easy for you to keep, especially if you have naturally straight hair and have gotten tired of blow drying your hair every morning. The unswerving hairstyle only needs to be washed, conditioned and combed down to dry. If your hair is inclined to be coarse and thick like Katharine's, you may wish to use a flat iron to acquire the smooth finishing results of her hairstyle.

If you are in the market for flat irons the best iron is a matter of personal preference. What works for you the best? Do you prefer the small ceramic ones or the thick wide irons? The prices aren't too bad and fit everyone's purse. There is a wide selection for you to choose from and don't forget to take the time to read the reviews. That can save you a lot of heartache when choosing a product for your type of hair.

Katharine's make up is flawless, her foundation matches her neckline perfectly, her eyebrows are delicately arched, concealor in the inner creases of her eyes with a light sand blended on the top. She has a warm brown eye shadow in the bone of her eye and eyeliner is set over from the inner and formed to the outer section. Lashes and mascara are accompanied by a small amount of blush upon her cheeks and finished with a light rose lip color. Her large round stained glass earrings are in complete harmony with the black turtleneck she is wearing.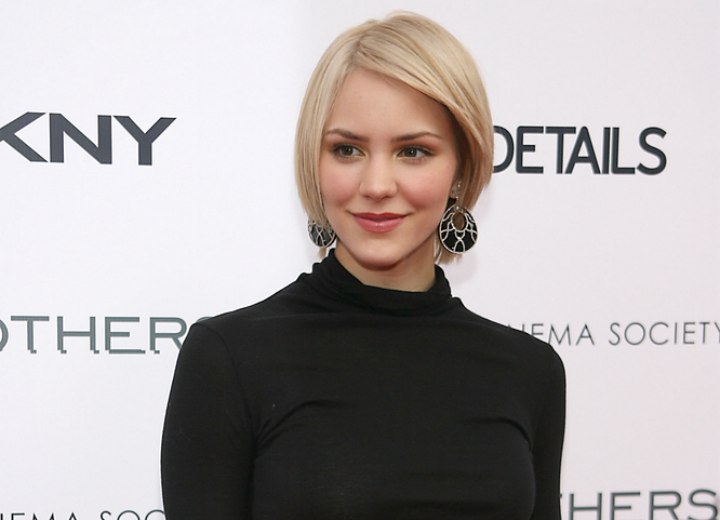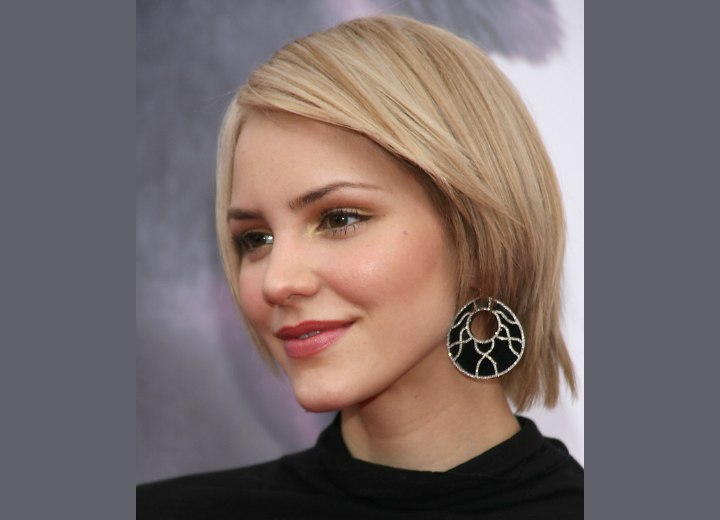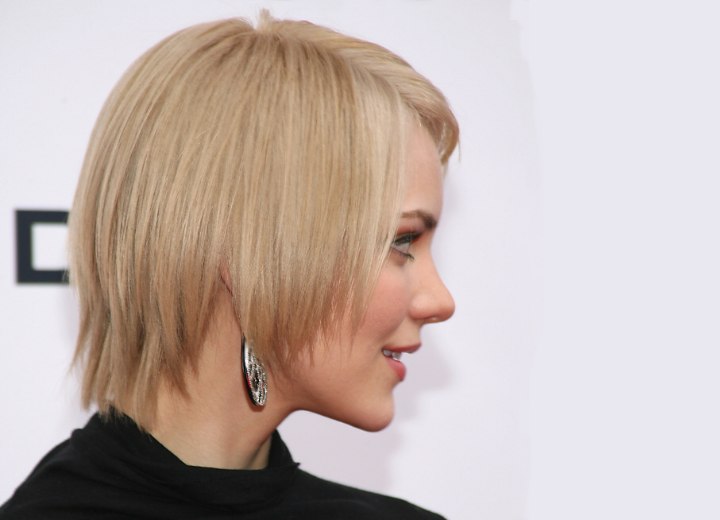 More Katharine McPhee Hairstyles