Kate Winslet's Short Ponytail Hairdo

Kate Winslet was at the September 08, 2010 Longines DolceVita Watch Launch at the Hilton Cavalieri Hotel in Rome. Her mini mixed colored blonde hair was worn with a small poof on the top and in a short ponytail that hung in a delicate curl.

Simple as one two three, back brush the top and bring all the hair back to be secured by bits of hairspray into the center of the crown with a hair accessory.

Kate wears her makeup in a light blended hue of double shadows, brows in a clean form, concealor, mascara and eyeliner. There is light blush and bronzing with a final touch of flesh colored lip tone.

Suggestion: Small post diamonds would have been a good upgrade for her ponytail.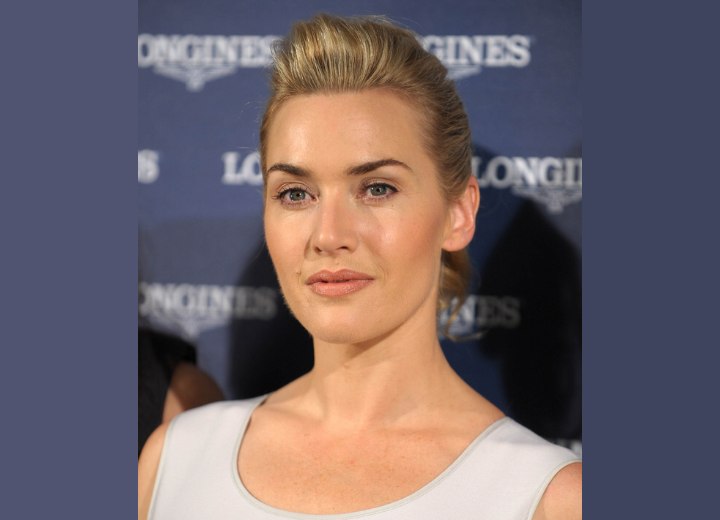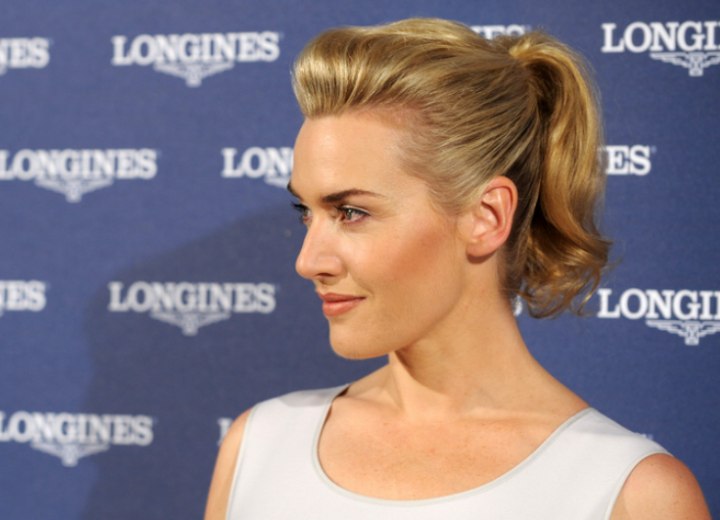 More Kate Winslet Hairstyles