Kate Bosworth's Up-Style

Blue eye shadow is a tricky thing. It often comes on too strong and ruins a perfectly beautiful face. Kate Bosworth had just the right amount around her eyes and held back on the other make-up colors.

The occasion for her lovely and lithe look was the AFI Film Festival Premiere of "Beyond the Sea" (November 4th, 2004) and she chose a very romantic style for her hair. After her long blonde hair was set over large curlers it was loosely piled together in the back and fastened in a rough bun. Several strands retained their freedom and flowed around her head.

Tip: Use a curling iron to enhance the curve in individual strands and flexible hold hairspray.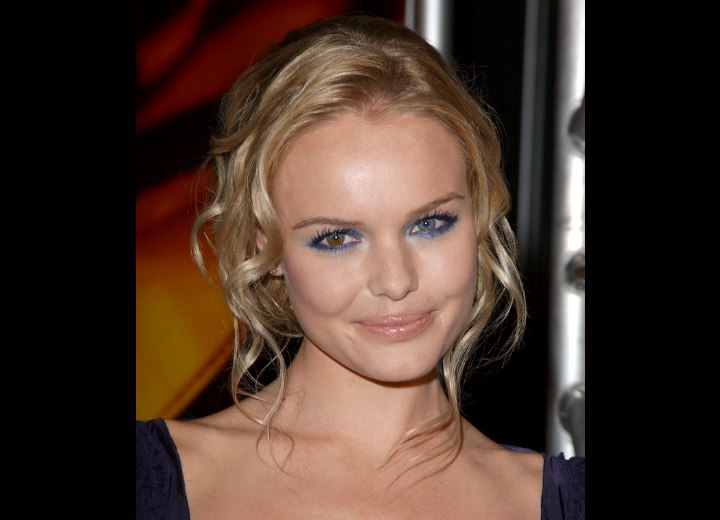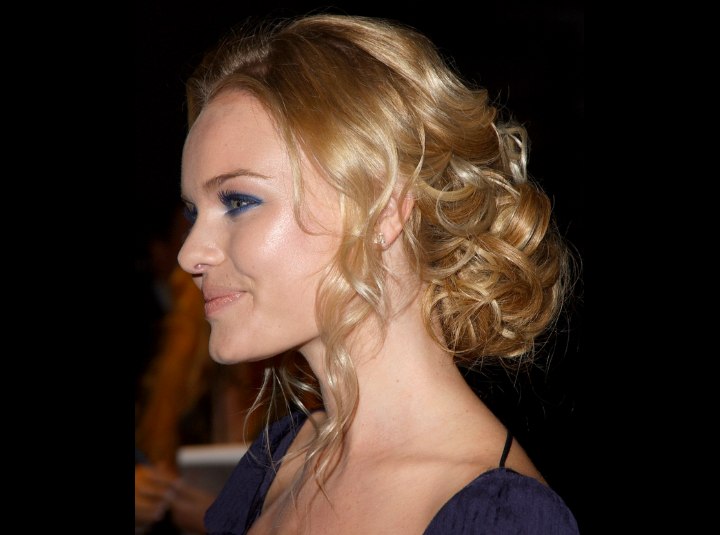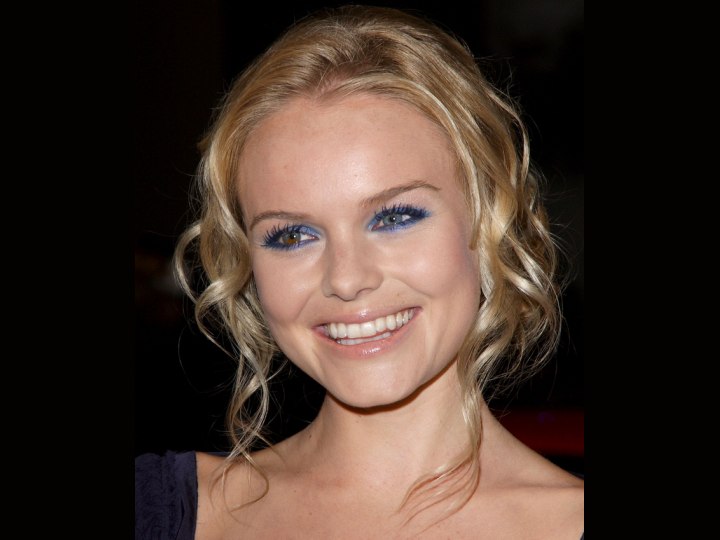 More Kate Bosworth Hairstyles