Julie Bowen's Loose Knot

Click to enlarge

Emmy-winner Julie Bowen totally rocks an aqua-colored, drape-necked and belted tunic dress at the David Yurman P.S. Arts 20th Anniversary celebration (October 18th, 2011).

The "Modern Family" co-star wore her medium-blonde hair in a loose knot at the nape of her neck with the ends sprayed across to one side. The updo was done cleanly and not overly ornate, allowing the viewer to appreciate the simple, effortless beauty of the actress.

Her soft brown eyes are framed and brightened by neutral shades of shadow and liner, with a soft-pink lip and the look is given a touch of glam with pendant earrings in a large bauble style. The short skirt of the tunic dress shows off her long, lean legs and some strappy, stiletto-heeled sandals.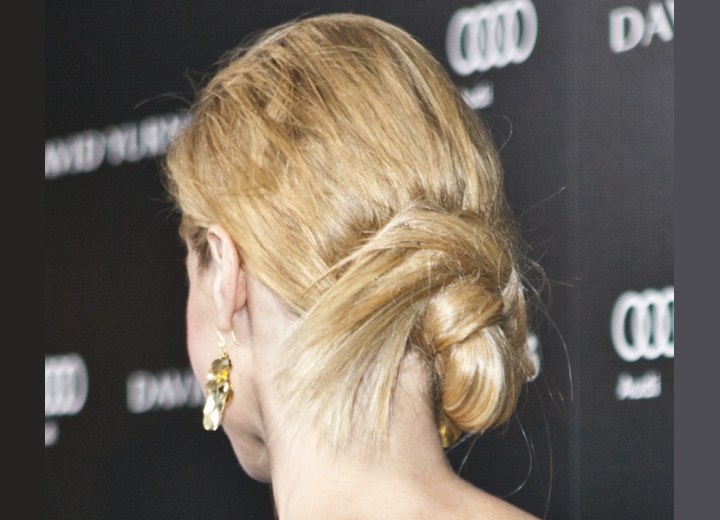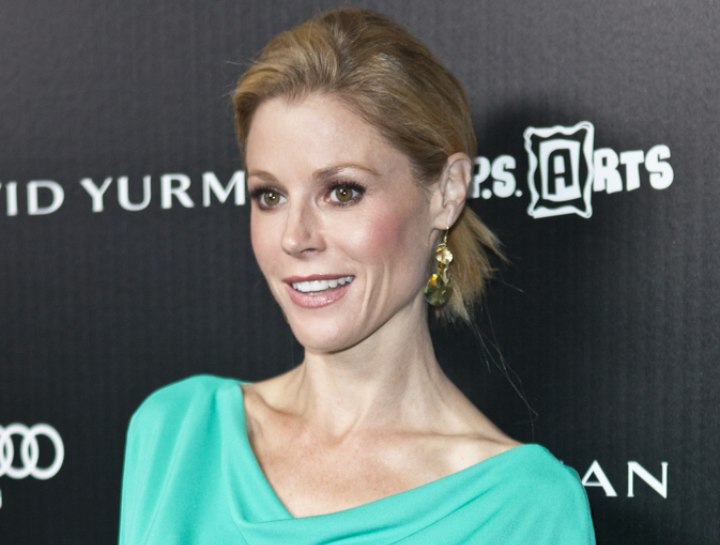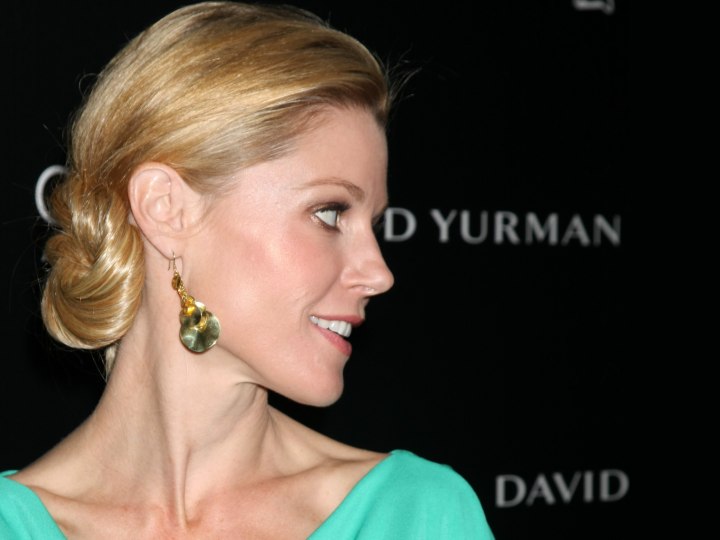 More Julie Bowen Hairstyles