Julie Bowen's Hairdo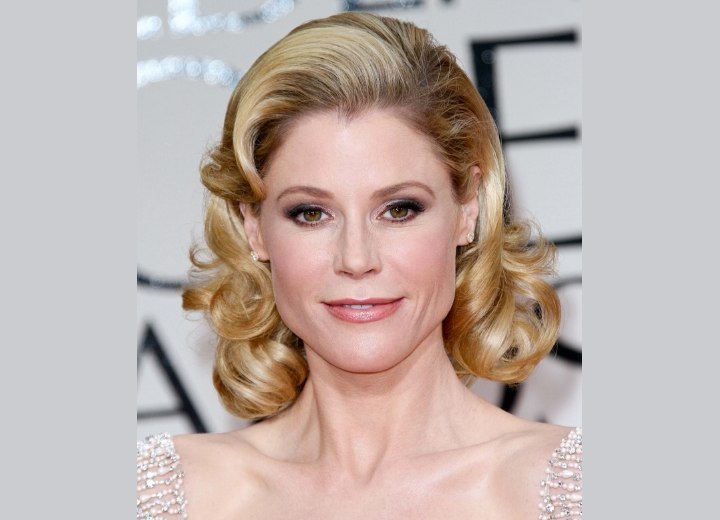 Click to enlarge

"Modern Family's" Julie Bowen is seen here at the HBO Afterparty following the 69th Annual Golden Globe awards (January 15th, 2012).

The blush-colored tulle gown with embellished cap sleeves by Reem Acra was perfect for Ms. Bowen's peachy complexion and golden blonde hair. With a flawless enhancing job of make-up with suitably smoky eyes, the star caps off her look with a coif that is fit for a queen.

Her hair was styled in a swept-back hairdo of clean, crisp lines and curls. From the swoop of the fringe at the forehead to the fall of crisp coils at the neckline, and the tidy tuck behind one ear, the look was detailed, and defined, and definitely a A-List Look.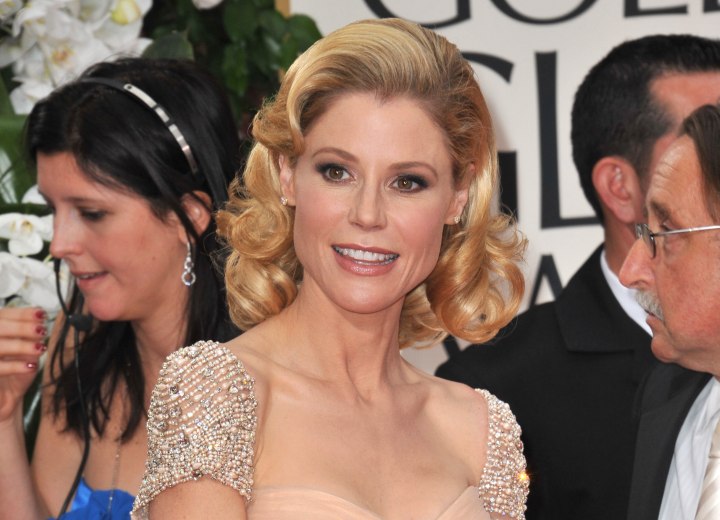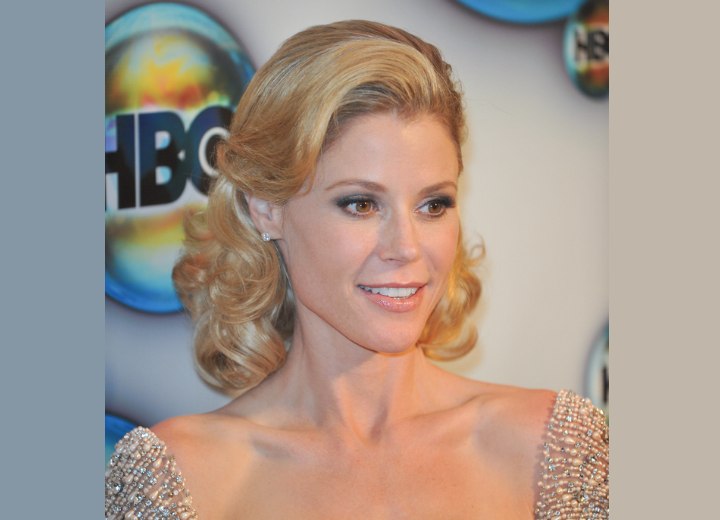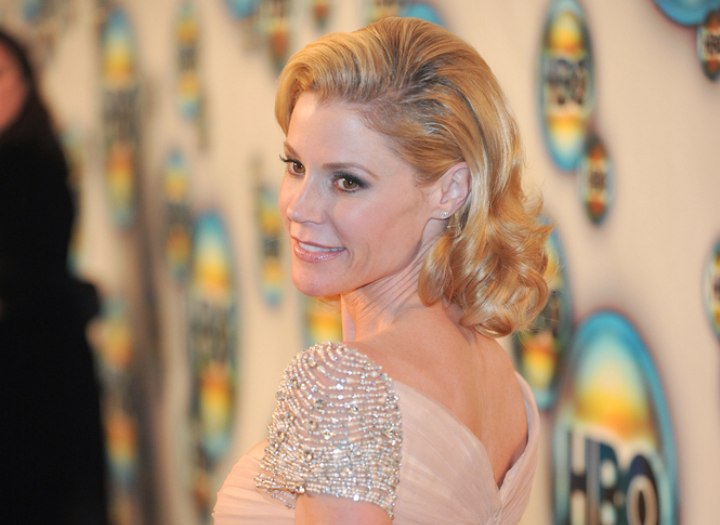 More Julie Bowen Hairstyles