Julie Ann Emery's Hair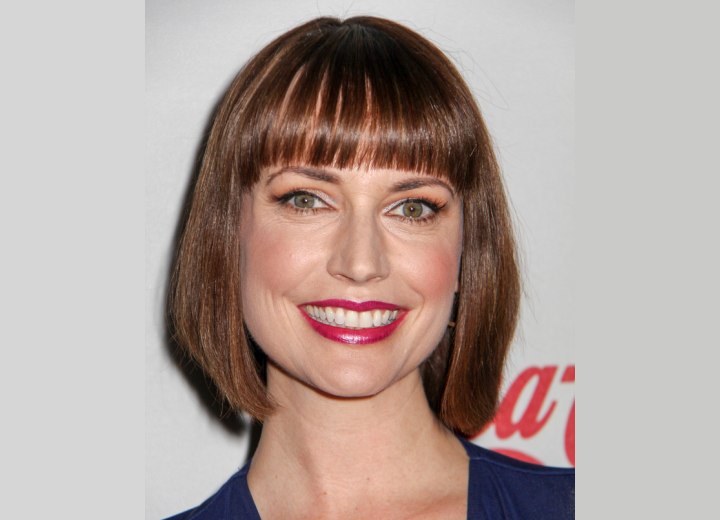 ↓ More Photos ↓

Film, TV, and theater actress Julie Ann Emery attended the 3rd Annual 'Gold Meets Golden' event to celebrate the 2015 Special Olympic Games at Equinox Sports Club West LA on February 21, 2015 in Los Angeles, California.



The 5'4 beauty rocked the gold colored carpet in a stunning sleeveless monochromatic dark blue pant jump suit with a tied belt to define the waist. She was a few inches taller, wearing neutral colored strappy heels to elongate her legs and add a few inches to her 5'4 frame.

Julie has uniquely beautiful green eyes that become even more apparent and vibrant with her bold rose colored lipstick. They really complement and play well off of one another. Emery's medium brown hair color is void of highlights, leaving a sultry solid canvas of pigment.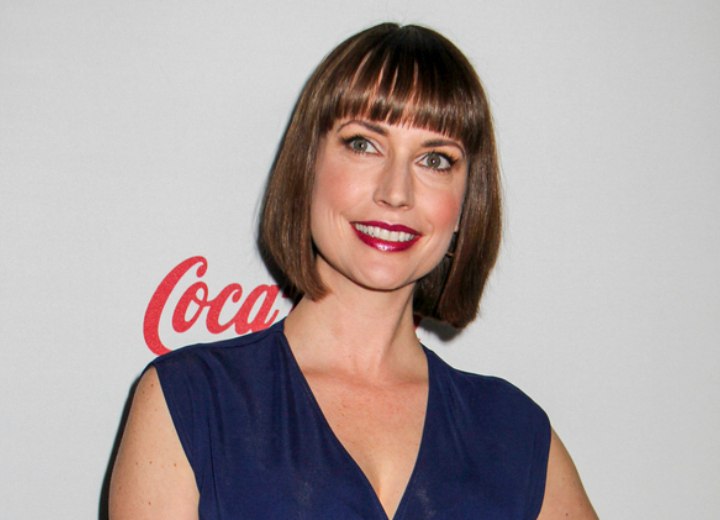 Take notice of the incredible shine locked into her strands, no doubt by way of a shine serum or keratin treatment. Julie has a classic bob haircut with thick bangs that are cut right above her eyebrows. If they were any longer, they would shorten her face and make it look rounder.

Bobs are typically bluntly cut, like Julie's seen here and thus the damage is kept off the ends due to the regular trims that the bob hairstyle requires making it one of the healthiest looking hairstyles women can have.

To steal Julie's impeccably styled bob, begin working with clean hair (shorter styles can require more frequent washings). Apply a shine serum to towel dried hair. Next, begin round brushing the bottom sections. Wrap hair around the brush and put the hot air on it, until it's dry. Then let the hair cool off while it's still wrapped around the brush to allow it to set. Use a small round brush for the bangs and then hairspray to finish.

See also: More celebrity hairstyles