Julianne Moore's Sleek Red Hair

Julianne Moore wore her long red hair like the famous entertainer and songster Cher used to, only with angled sides and a short part that was combed over to the side of her face at the 16th Annual Critics' Choice Movie Awards in January 14, 2011.

Her long hairstyle requires a deliberate slow blow dry suggesting a natural bristled brush and then followed by a smoothing serum to calm the cuticles back down from the heat and this takes plenty of time.

With Julianne's oval face and high cheekbones of a super model she can wear her hair successfully in any way she chooses, however to look her best in a selective few styles a clip about half way down her neck with waves and a few curls would definitely take a few years off of her.

Julianne has very light and freckled skin tones like a redhead. She keeps her makeup in the light mode to blend with her natural skin tones. Her eyebrows are darkened with an auburn eyebrow pencil and she is wearing concealor (as everyone does) in the corner of her eyes, a dark shadow on the bone of her eyes, eyeliner that encircles around her eyes, lashes and mascara. There is a slight tone of blush and a white fleshly pink color on her lips.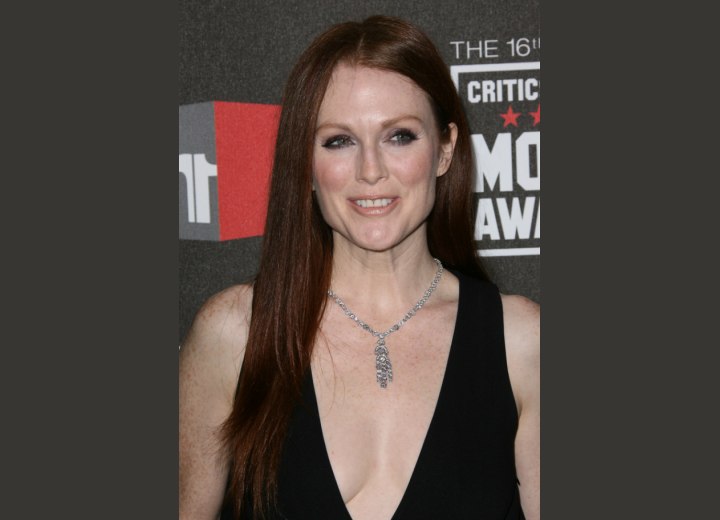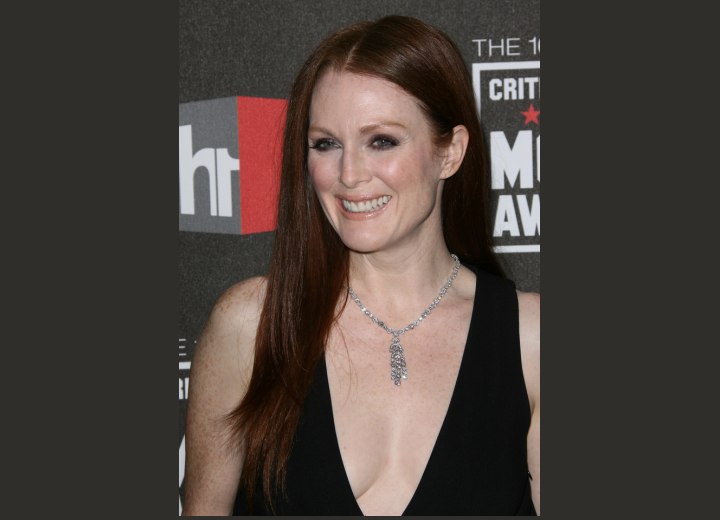 More Julianne Moore Hairstyles