Bob with Elevated Crown

The charismatic actress, Julia Stiles showed her fashion sense at the world premiere of her movie "Mona Lisa Smile" in New York City on December 10th, 2003. With a very stylish bob and a semi transparent floral designer dress, Julia was a true eye catcher.

The hair was cut in a slanting line from the nape to the chin and styled to a very round silhouette. The evenness of the look was spiced up by the elaborate coloring. On a warm hazelnut-coffee base broad streaks in a striking platinum blonde were painted on. The crown was slightly elevated in the back which emphasized the dynamic angled cutting line even more.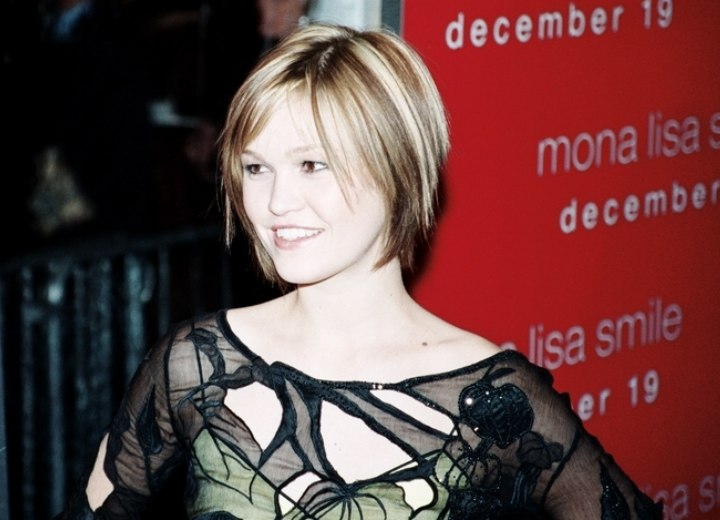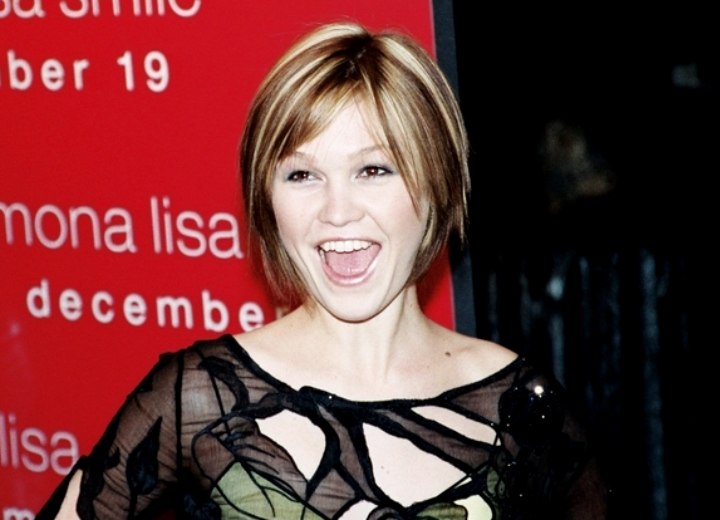 Related Post:
More Julia Stiles hairstyles