Hair Styled Tightly Back

Jessica Alba wore her hair severely back from her face at the 2011 CFDA Awards in New York City on June 6, 2011. With her hair styled tightly back we can see that Jessica has a small widow's peak that is considered to be very attractive. We can also see the shape of her oval/oblong face.

She keeps her eyebrows in a straight line which appears to be the way they grow. Her skin is quite tan and there is also a matt foundation filled with bronzing, smoky eye shadow, eyeliner, mascara and a burnished coppery lip tone. Her pearl and silver earrings and orange top give a real Caribbean touch. Orange is definitely Jessica's color!

One of the good trends that have happened today is how our eyebrows are closer to each other now. When we fill out our eyebrows and bring them a little bit closer to each other we are putting our face into a proper perspective, especially if you have eyes that tend to be wide apart. It becomes an easy fix. Try it and see what happens.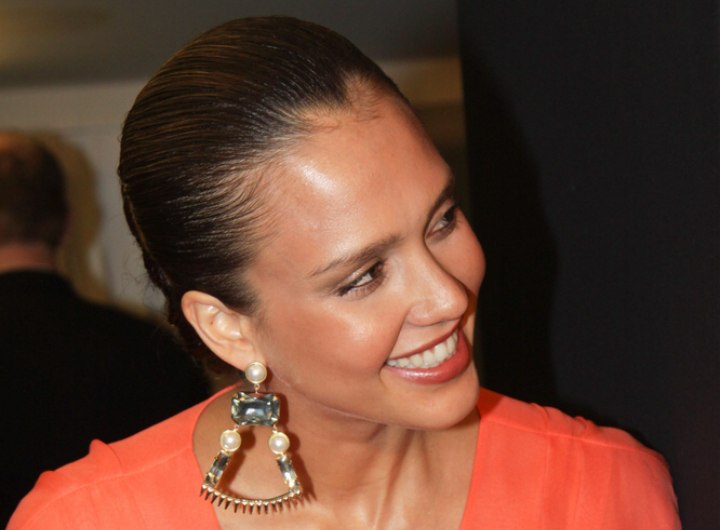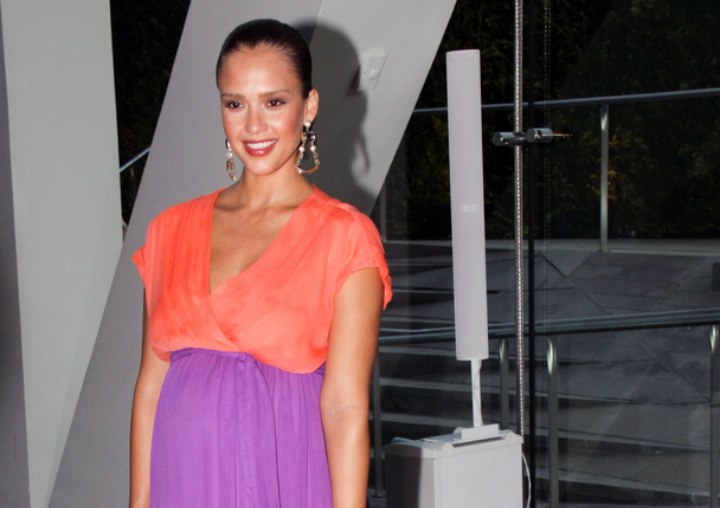 Related Post:
More Jessica Alba Hairstyles