Jessica Alba's New Long Bob

Jessica wore a delightful new long bob that covered her neckline at the New York City Premiere of "Little Fockers" on December 15, 2010. Parted in the middle and absolutely smooth as satin, her hair flowed down and cuffed slightly under on the ends.

Jessica presents a neat and sexy look and has knowingly exposed the beauty of her doe eyes. Her choice of hair length was a good one, because she can also wear her hair back or up or with curls. This is a very versatile length for those of you who are shopping around for something different.

Her makeup enhances her eyes with thick eyeliner, concealor and white and grey shadows. There is bronzing, lashes and mascara. Her eyebrows are darkened just a little bit and there is a neutral translucent lip color.

Jessica can wear almost any color successfully and any color added around her face whether a thick jeweled necklace or some kind of dressy scarf even if it were white to match her dress as it would have placed more emphasis on her tan and would have heightened and upgraded her whole look.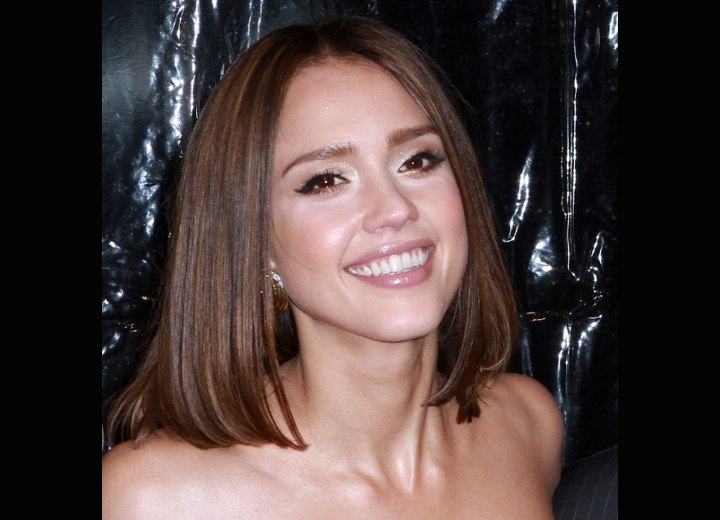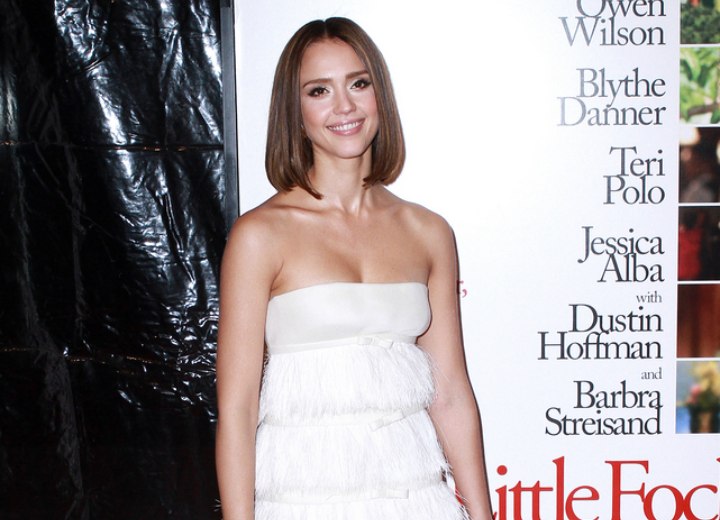 Related Post:
More Jessica Alba Hairstyles