Jenny McCarthy Wearing Glasses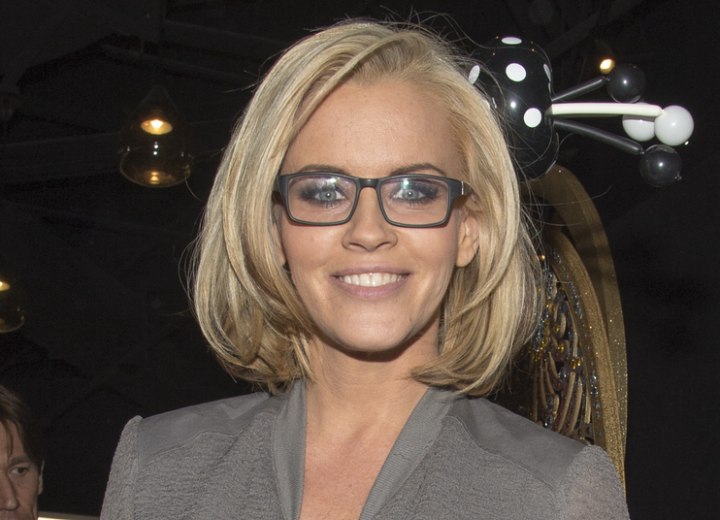 ↓ More Photos ↓

Ringling Bros. and Barnum & Bailey Present "Legends!" in New York City (February 20th, 2014) and guess who was there looking very studiously chic? The very funny and very talented Jenny McCarthy. This long layered bob exudes volume and bounce and she looks so stylish with her black-framed glasses!



Jenny's thick blonde locks are cut an inch or town past the jawline. The layers taper up a bit in the front to hug her chin. Rounded layers are cut into the hairstyle to help soften up the shape. She parts her strands to the side which helps to create a swooping effect.

Her hair is prepped with volume enhancing products when damp and then blown out to pure perfection. You can see all the volume and height that was created at the root by using a round brush and a blow dryer.

We think this sweet bob flatter Jenny's face extremely well. She has a narrow chin so the fullness around the bottom of the cut helps fill in and add balance to the look. As far as her hair color goes, the mix of pale and beige blonde tones go together beautifully and the overall hairstyle is a winner.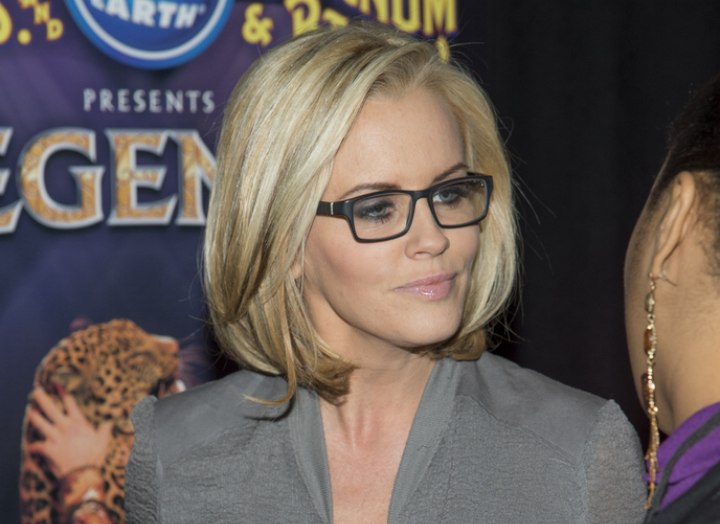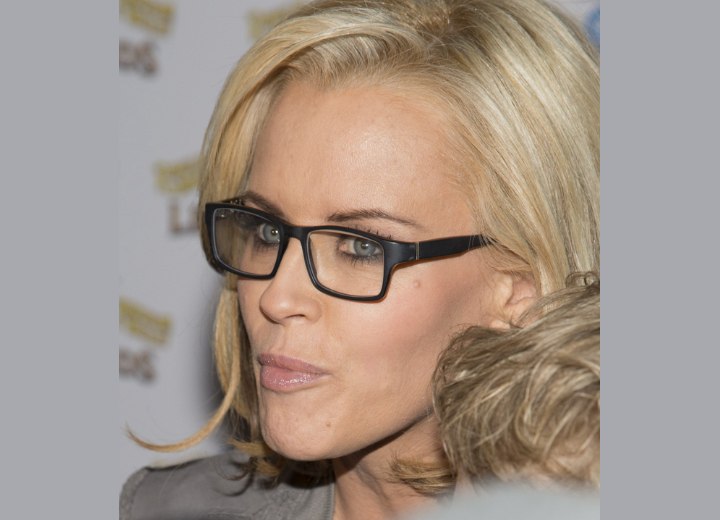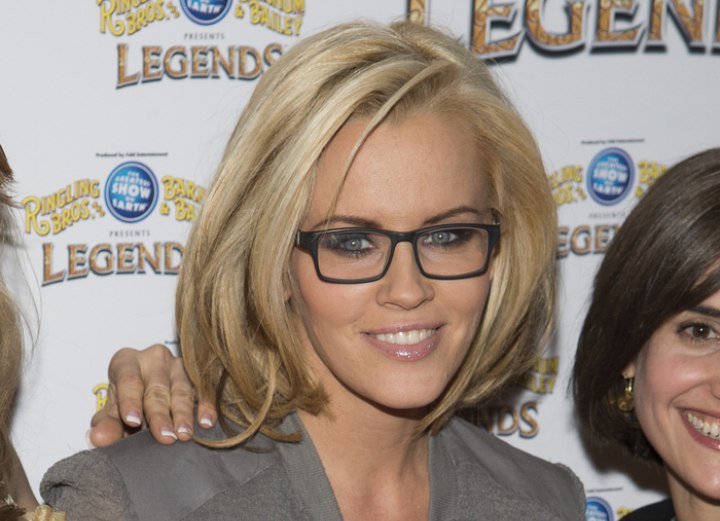 See also:
More Jenny McCarthy hairstyles