Jennifer Lawrence with Dark Hair

On November 19, 2012, Jennifer Lawrence graced the red carpet at the "Silver Linings Playbook" Los Angeles Special Screening event with her hair slicked back at the front and a neat bun securely fastened at the back of the head. With this hairstyle you can enjoy the ease and comfort of a pixie haircut and not have to cut off your long hair.

The entire head of hair shows obvious curls that were present before. It creates a wavy look in the front. Hair strands are wrapped firmly around each other to form a bun. Her dark brown hair shows visible highlights that accentuate her black attire.

Her A-line shift back dress is long sleeved and short with a black belt around the waist. Her black pumps give her an admirable height advantage.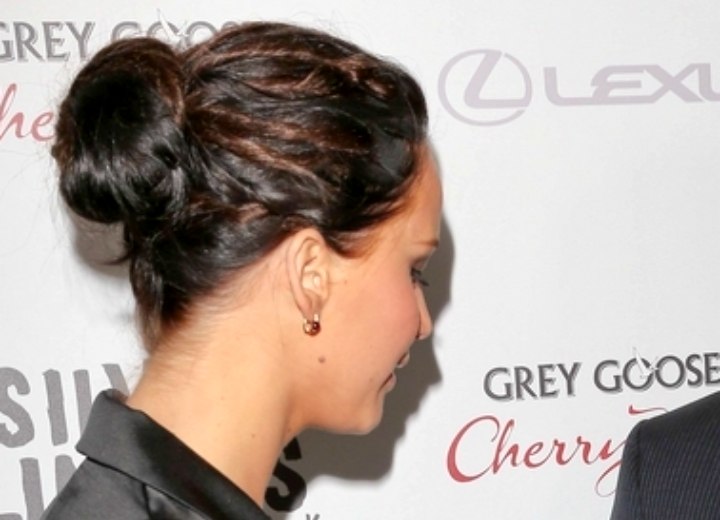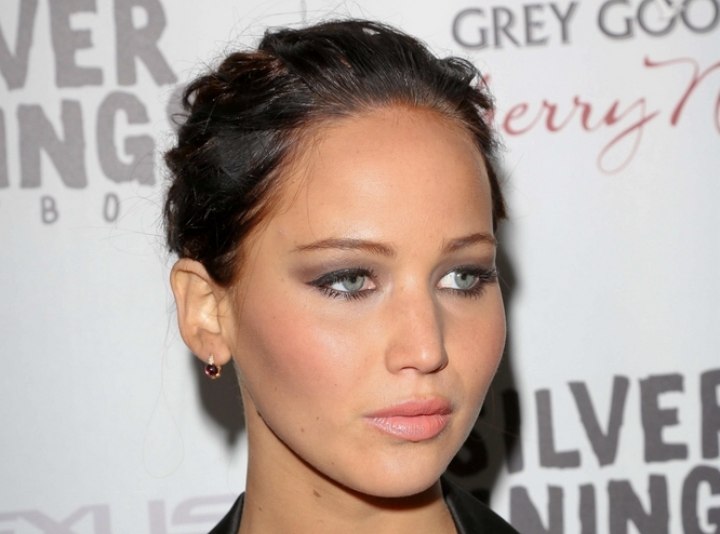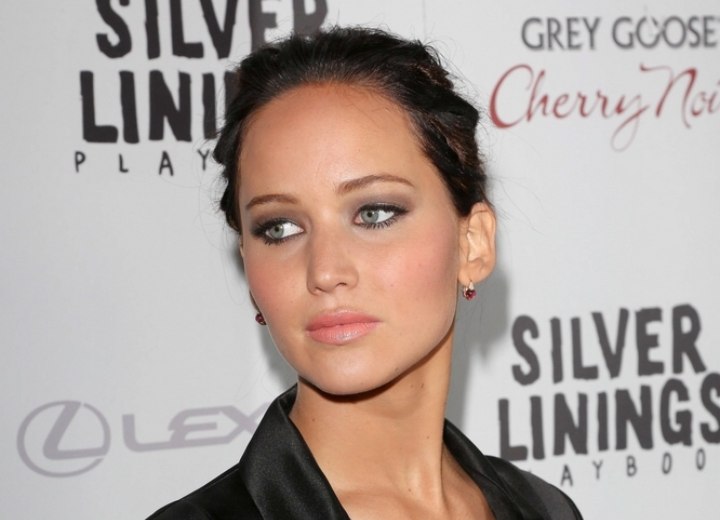 Related Posts:
How to make a bun
Celebrities wearing their hair up
More Jennifer Lawrence hairstyles