Jennifer Lawrence - Woven Chignon

Jennifer Lawrence attended "The Hunger Games" Los Angeles Premiere event on March 12, 2012 and was looking quite striking wearing an up-style with fly-away-hair, playful bangs and long tendrils of hair on both sides. At the back of the head is a neat chignon - tightly woven with strings of gold similar to the color of her dress.

This Jekyll and Hyde hairstyle reveals one look at the front and a different look at the back. It creates a paneling effect that - from a frontal view, you couldn't tell that she had an exotic bun in the back. Bobby pins seem to be what was used to secure the bun initially in place.

Her blonde hair color uniformly complements her dress. She dons a gold mermaid looking dress with a deep cutout and fishnet at the back. The front of her dress flows elegantly to the red crept and shows cut out at the sides as well.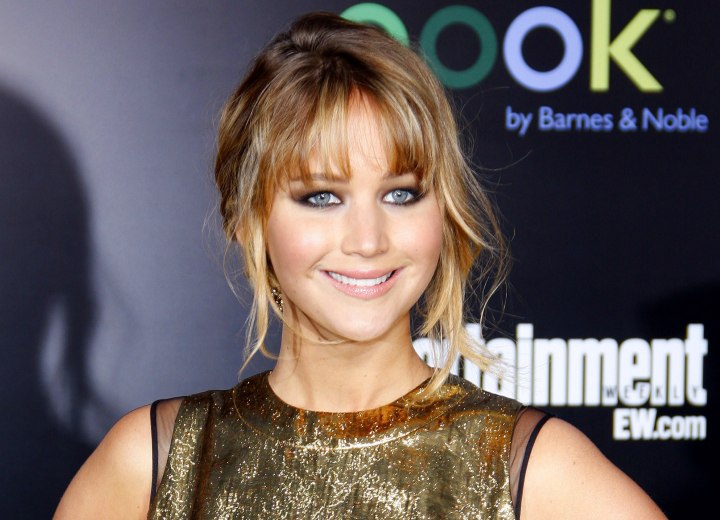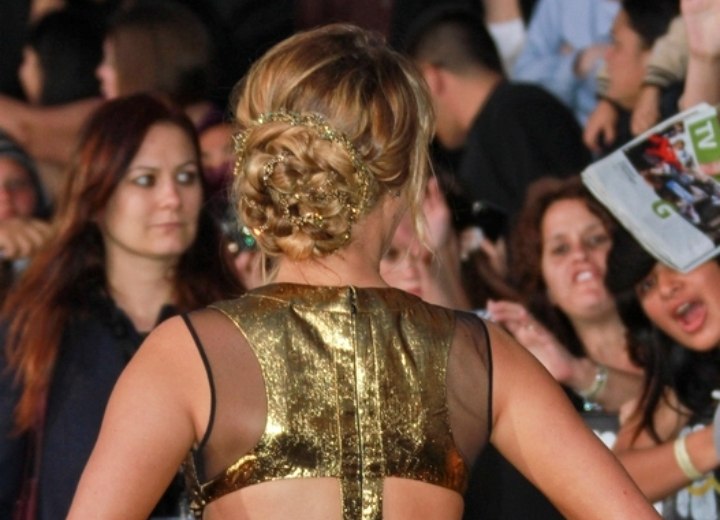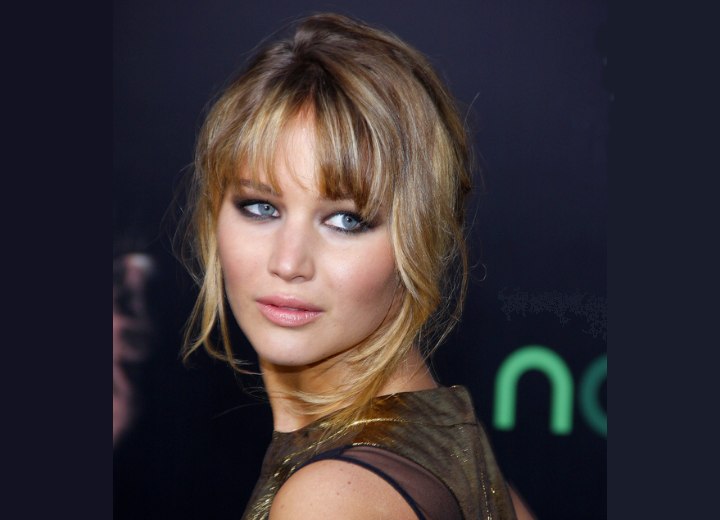 Related Posts:
Celebrities wearing their hair up
More Jennifer Lawrence hairstyles