Jennifer Lawrence's Braided Up-Style

Jennifer Lawrence seemed to be channeling her character from "The Hunger Games" when she attended the 38th Annual Los Angeles Film Critics Association Awards (January 12th, 2013) wearing her hair in this ornamental braided style.

Her ginger locks, cut into a long style layered around the face, was done in an up-style that featured a braided coronet formed from the lengths of the sides and nape. In the forefront, the fringe area of her hair was divided and allowed to fall in long curves to frame her face.

Her make-up was demure and youthful, with soft pink lips and cheek color, and her eyes were boldly lined and mascaraed to make them appear brighter. She wore a tailored tunic dress in pale-gold brocade. The garment was very structured, with a boat neck and hitched up hem to show off her shapely legs.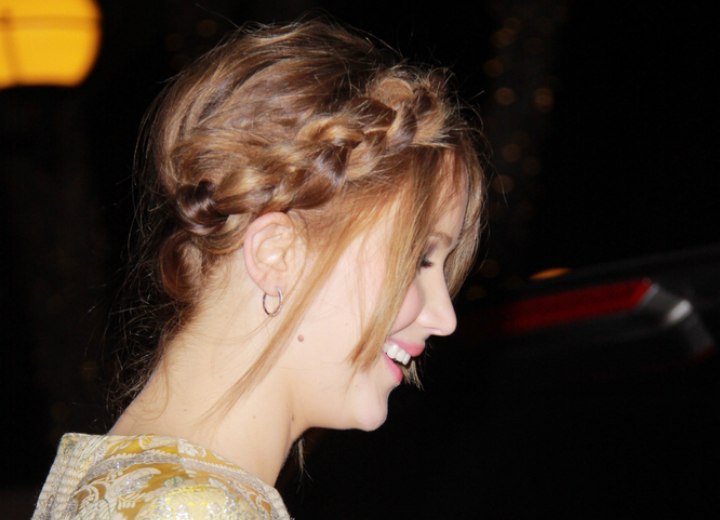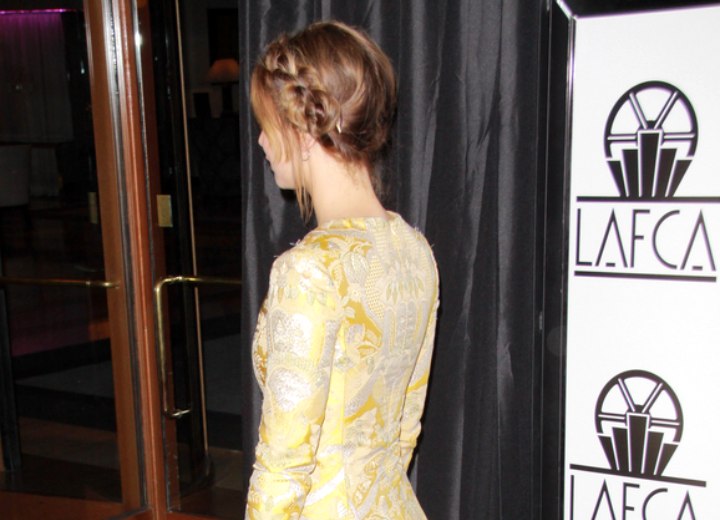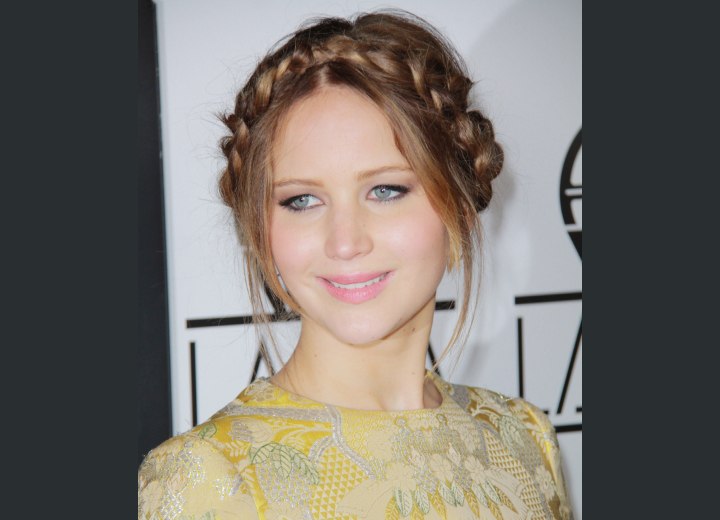 Related Post:
More Jennifer Lawrence hairstyles