Eye Length Bangs

Kickboxing mom Jennifer Garner put the red in the red carpet at the premiere of "The Kingdom" on September 17th, 2007. The stunning toga style dress made a statement by itself and the long natural flowing hair was a good match for it.

Jennifer's thick, walnut brown colored hair was cut below the shoulders in just a couple of subtle layers. The eye length fringe were a good touch that softened the lines of her face.

Towards the ends the hair became wavy and ended in large curvy curls that can easily be made with a large barreled curling iron.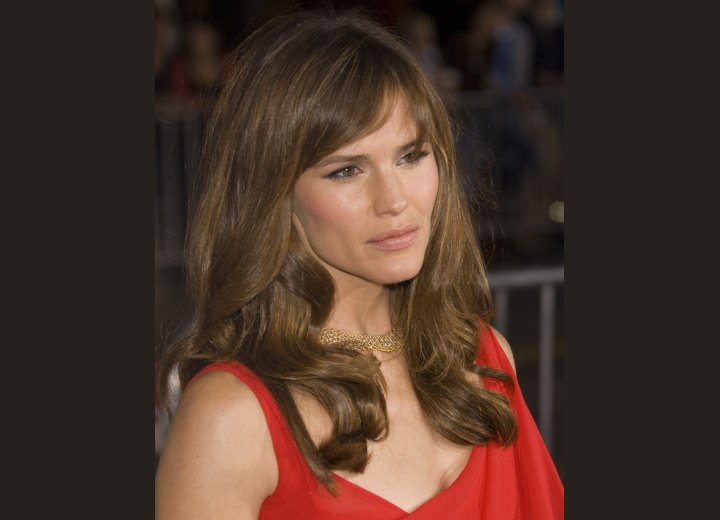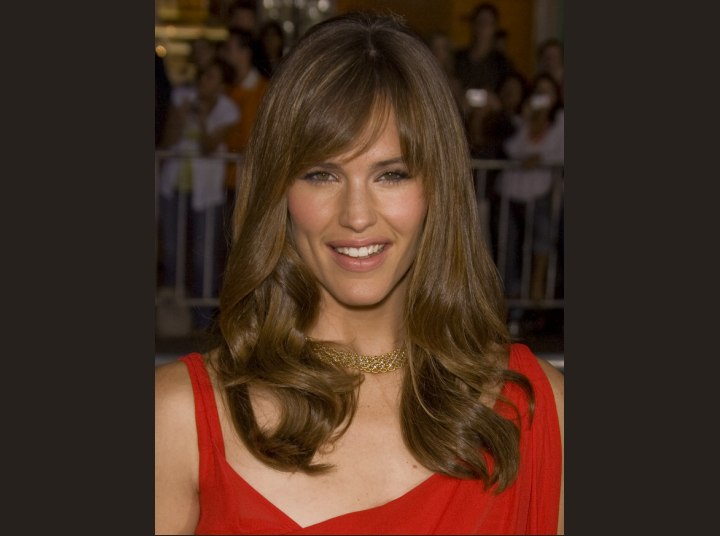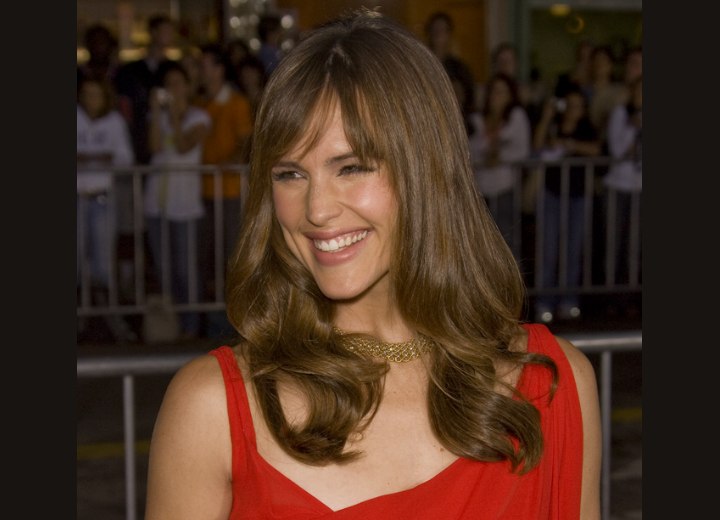 More Jennifer Garner Hairstyles