Naturally Raven Black Hair

I always imagined Snow White to look like Jennifer Connelly. She has not disappointed me yet and on June 20th, 2005 she embodied the look perfectly.

Her extremely healthy, thus so shiny, naturally raven black hair does not need a lot to look impressive. Here the ends of her long hair were textured and just a few soft layers were cut into the lower portion of her thick mane. It was then blow dried and brushed to it's straight but strong softness, to which a flat iron might have contributed as well. The partition in the middle has a whiff of the 70s and always appears youthful.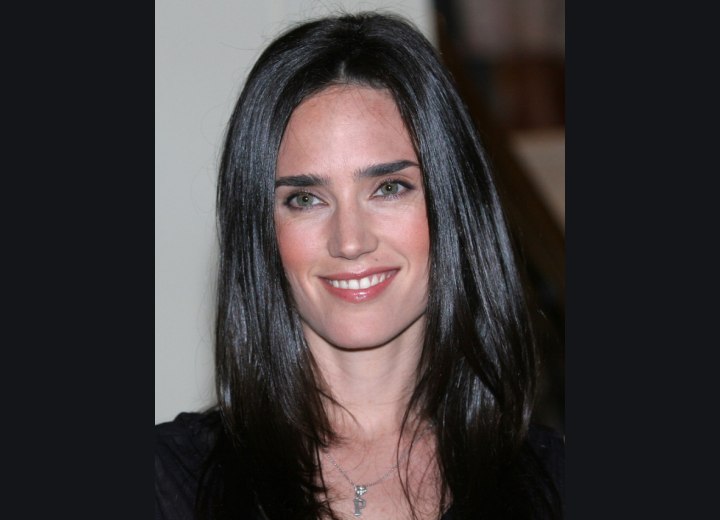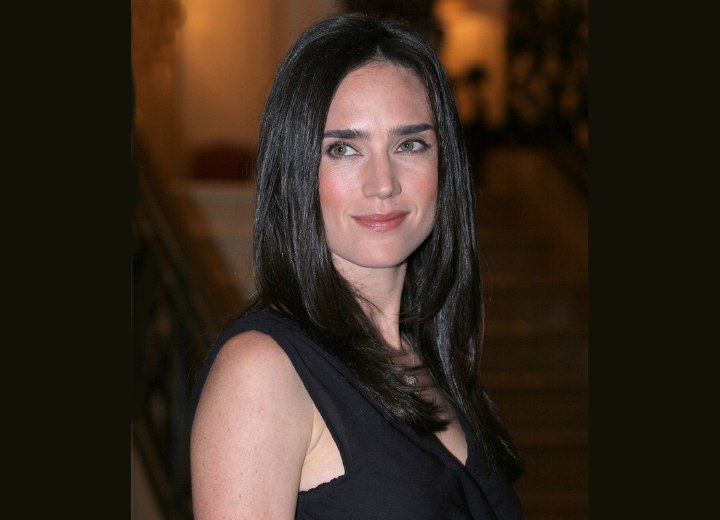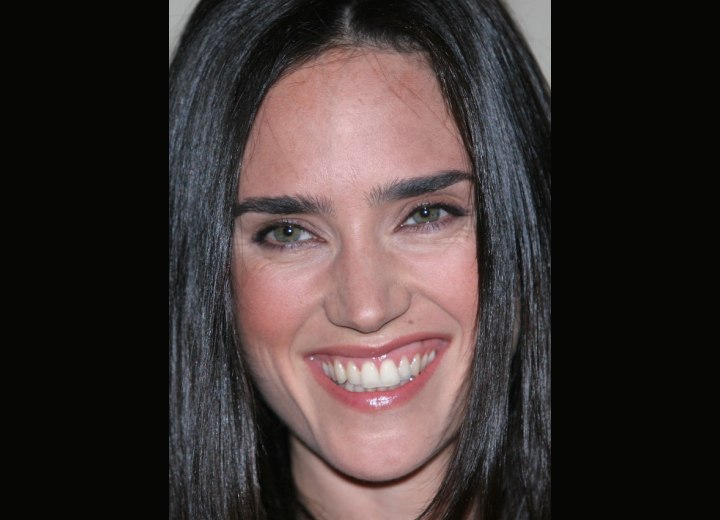 More Jennifer Connelly Hairstyles